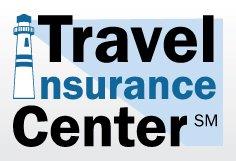 "If you are traveling with family and friends this Spring Break season it's a great idea to take along some emergency backup in the form of travel insurance," - Dan Drennen, Director of Sales and Marketing for Travel Insurance Center
Omaha, NE (PRWEB) March 01, 2013
It is estimated that over 3.7 million students will travel somewhere during spring break, the period between late February to the end of April, when colleges typically have a one-week break from classes. That alone makes spring break one of the busiest travel seasons of the year.
But, spring break is not only for college kids, it's also a very popular time for family vacations. Families flock each spring to popular destinations, like Disney Land, Disney World, skiing in Colorado, the Bahamas and various locations throughout Mexico. Dan Drennen, director of sales and marketing for Travel Insurance Center, offers his advice for traveling families during this busy travel season.
"If you are traveling with family and friends this spring break season, it's a great idea to take along some emergency backup in the form of travel insurance," advises Drennen.
"Unexpected accidents, medical emergencies and travel disruptions do happen. Many families purchase travel insurance simply for a little peace of mind while traveling," said Drennen. "They know they have an emergency assistance provider available to them 24/7 if something were to go wrong."
"Having an emergency backup is one of most valuable benefits of a travel insurance policy and I can guarantee you your call won't be their first." Drennen added, "And, the good news for families is that many travel protection plans include coverage for children at no additional cost."
Travelers can purchase a travel insurance plan up to the day before their departure. Many people do purchase post-departure coverage just to ensure they have coverage while traveling for unexpected medical emergencies, travel delays, and baggage protection.
If a plan with trip cancellation coverage is needed, travelers are urged to purchase the insurance at the same time they make their initial trip payment or reservations, so they qualify for the maximum benefits, says Drennen.
Travelers who need coverage can get a quote at http://www.TravelInsuranceCenter.com or call 866-979-6753.