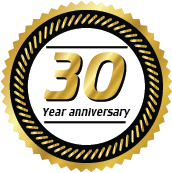 Gainesville, FL (PRWEB) March 02, 2013
Mid-Florida Heating & Air, a local HVAC expert celebrating its 30th Anniversary in the HVAC business, is proudly expanding into the energy industry and now offering cellulose insulation to its arsenal of home improvement upgrades.
As Mid-Florida Heating & Air knows, an effectively cooled and heated home can only be as good as its insulation. Cellulose insulation is one of only a few insulation materials made from truly green materials, something very important to homeowners seeking to reduce harm to the environment and reduce harmful chemicals in their homes. It's also available in three forms to provide the versatility necessary to meet each customer's unique needs. Though many kinds of insulation are available, Mid-Florida Heating & Air is pleased to offer the best insulation to its customers.
Travis Lyons, vice president of operations says they are ecstatic to be celebrating 30 years of service and to be entering the exciting energy field.
"Our company has been providing security, comfort, and energy-efficient products since 1983, and we are pleased to announce this is our 30th-year anniversary of serving all of North Central Florida and our partnership with Dr. Energy Saver which we feel will enhance what we are doing by now offering to our customers home performance diagnostics, air sealing, and cellulose insulation. We're staying ahead of the government's new regulatory energy standard to better educate our customers for energy conscious decisions,"said Lyons.
Mid-Florida Heating & Air offers free energy audits and in home evaluations to help identify a home's energy issues and provide the appropriate solutions. They understand the interconnectivity of a home's systems and provide the services necessary to creating a healthier and more comfortable home.
Over their long history, the business has installed more than 50,000 heating and air conditioning systems, and serviced more than 200,000. They also offer electrical services, whole-house generators, duct cleanings, duct diagnostics and sealing solutions,and smoke detection devices.
Mid-Florida Heating & Air services residential and commercial customers in Gainesville, Ocala, St Augustine, Lady Lake and surrounding communities.