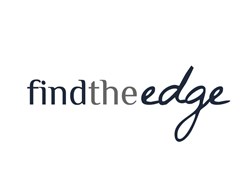 Above all, you have the drive and maturity to persevere and make it work.
Manchester (PRWEB UK) 1 March 2013
The over 50s should consider starting a new business today - according to business advisor Quentin Pain - because they have a valuable well of experience to tap into.
In an article on http://www.FindtheEdge.co.uk, Pain lays out the simple steps required to transform the glimmer of an idea into a fully formed business plan.
The article goes into detail concerning advantages the over-50s have over less experienced entrepreneurs - from a man who's been there and done it himself.
Among numerous other companies, Quentin Pain founded Accountz, a software business with over 36,000 customers across Europe.
He now devotes his time to helping others start their own businesses.
In the article, he encourages other over-50s to take the plunge: "You might not necessarily have experience in business, but you will have plenty in dealing with people, customers, families, relationships, bosses, managers and -of course -yourself.
"You already understand people. You understand planning, and above all you have the drive and maturity to persevere and make it work."
He proceeds to explain how starting a business is simply a case of generating an idea, developing that thought, and then working on developing a sustainable business plan.
Kenny Goodman, founder of Find the Edge said: "It's great to see Quentin flying the flag for the older generation. We often talk about the value of experience, but it really is an underrated commodity in many organisations.
"Quentin's article clearly and simply lays out the steps individuals need to take if they want to start their own businesses. His infectious enthusiasm is enough to inspire anyone to have a go –over 50 or not."
The article is available to read in full at: http://www.findtheedge.co.uk/startup/over-fifty/over-50-and-starting-a-business-the-secrets-to-success-part-1. A follow-up covering the planning process in greater depth will also be published in the near future.
Find the Edge is a repository of business knowledge, tips, and insight, created by a panel of industry experts. More information about Quentin's background, and current work, can be found here: http://www.findtheedge.co.uk/expert-panelist/quentin-pain.