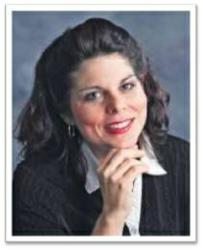 Dawn exceeded my expectations and provided a level of professionalism and responsiveness that is rare these days. Dawn was able to get more out of my deal than I was expecting. I really appreciate her going above and beyond in customer service.
Arlington VA (PRWEB) March 13, 2013
Dawn Wilson from Dawn to Dusk Home Sales was awarded the "Best of the Best" designation for excellence by Follow Media Consulting, Inc. in the category of Arlington Virginia Homes for Sale. This award signifies the continued commitment and dedication of the areas best in real estate services.
With years of real estate experience, Dawn Wilson from Dawn To Dusk Home Sales is a Washington DC real estate expert licensed in Virginia, the DC metro area and Maryland. Her ability and knowledge far surpass her client's expectations due to her background in law and finance. When helping people buy or sell a home, Dawn realizes that a one-size fits all approach is the least effective way of reaching a client's goal. Rather, Dawn uses her knowledge and background to identifying the appropriate strategy for her clients.
Each step along the way, Dawn to Dusk Home Sales will take care of the all the details in order to minimize inconveniences so clients can focus on the future.
Visit Dawn Wilson's website at http://www.dawntoduskhomesales.com to browse all the resources needed to make an educated choice.
About Follow Media Consulting, Inc.
Named one of the best SEO companies by Jonas Marketing, Follow Media Consulting, Inc. is a rapidly growing worldwide firm of SEO, Social Media, and Mobile Marketing Professionals. Follow Media Consulting, Inc. headquarters is located in Richmond, VA. However, our professional team is networked across the world, with regional offices across the United States, in the United Kingdom, Canada, Australia, France, South Africa, the Philippines, and India.