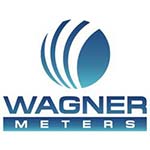 Rogue River, OR (PRWEB) March 02, 2013
Wagner Meters' new smartphone app, for both iPhone and Android, puts a world of resources in a single place. From an on-the-spot Equilibrium Moisture Content (EMC) calculator to solutions for common moisture-related problems for wood, the Wagner WoodH2O app also provides links to manuals, specific gravity settings and other online resources for wood moisture management. The free Wagner Meters WoodH2O app offers a variety of tools and resources for woodworkers, wood flooring installers and wood hobbyists in a simple to use format.
With no on-screen tables or complicated interface, the app's EMC calculator provides a quick calculation for necessary conditions to achieve equilibrium moisture content (EMC). When wood reaches it's ideal EMC, it is at the point where it is no longer gaining or losing moisture. This level is an important measurement for all types of wood hobbyists, woodworkers or flooring installers. Along with providing this valuable data, the app's trouble-shooting solutions are searchable with common problems like buckling, gaps, adhesive failure and more. Problems can be solved with easy-to-access descriptions of causes and possible remedies explained simply. With the additional resources also available, it's like having an expert on call for both professionals and hobbyists alike.
The Wagner WoodH2O app is available as a free download in the Google Play Store, iTunes, or visit http://www.wagnermeters.com/EMCApp to learn more.
About Wagner Meters
For over 40 years, Wagner Electronics has been recognized as the world leader in providing advanced moisture measurement and management solutions to the construction industry. We offer a variety of meters designed to measure pH and relative humidity for concrete installations. Learn more about Wagner Meters at http://www.WagnerMeters.com or connect with us on Facebook or Twitter.