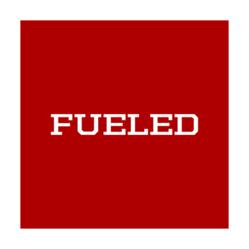 It's like stepping into the minds of our designers and looking around.
NEW YORK, NY (PRWEB) March 01, 2013
Ever wondered how the apps on your smartphone are created? Instead of searching for a long, hard-to-understand answer on Google, now you can just watch a 90-second video and get the idea of how a mobile app is built from scratch.
The design team at Fueled (http://www.fueled.com), a leading iPhone app design and development agency based in New York, recently launched a video that explains the process of app design and development in an engaging and vivid way. It takes the audience on an amazing visual tour –– from brandmarks to wireframes, the video reveals the secret of branding, planning, and building a mobile app.
WATCH THE VIDEO HERE: http://vimeo.com/60231954
"We've wanted to do something like this for a little while," says Fueled's Lead Marketer, Ilan Nass, "sometimes people can overlook the amount of effort a project like Quad can entail. This video shows how brilliant designs grow and evolve. It's like stepping into the minds of our designers and looking around."
The video starts by showing the handwritten doodles of what Quad's logo might look like. The video then shows actual recordings of designer's screens as the toy with shapes, colors, mockups and other design elements. After that, the icon and pitch deck designs are shown and then wire frames. Lots and lots of wire frames. One for each screen and menu in the entire mobile application. Finally, the iPhone app is converted from wire frame to completed design, and the video shows us the two juxtaposed to each other. If you didn't know how much went into building a cool iPhone app, now you know.