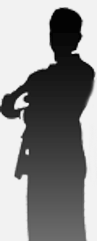 As an entrepreneur and business leader you focus on using your company to create wealth. Argent Place Law focuses on you and the legal services that help you protect and build upon the wealth your company is creating.
Washington DC (PRWEB) March 12, 2013
Argent Place Law, PLLC was awarded the "Best of the Best" designation for excellence by Follow Media Consulting, Inc. in the category of Business Lawyer Virginia. This award signifies the continued commitment and dedication of the areas best in business counseling and business law firm.
Argent Place Law is an entrepreneurial law firm dedicated to being the proactive General Legal Counsel to a select group of entrepreneurial companies in Northern Virginia. Being an entrepreneur is about generating ideas and forging business relationships that bring those ideas to life. But being an entrepreneur can also be lonely and stressful. Clients may be a startup or a growth company, want to sell a company, buy or merge with another company, create a franchise or bring on partners or investors, enter into contracts or enter a lawsuit.
The mission of this law firm is to create more wealth for society. "Argent" is the Latin word for "money," the symbol of wealth. Naming the firm Argent Place Law not only encapsulates the firm's mission, it also makes the statement, "We think differently than ordinary law firms; we value disruptive ideas, independent thinking, and entrepreneurial zeal." The role of the law firm a client retains should be to answer the question: "What course of action maximizes a company's ability to create more wealth?" As a Proactive General Legal Counsel, Argent Place Law services include the following:

Business Law
Intellectual Property Law
Startup Entrepreneurs
Succession Planning
To learn more about their services visit their website at http://argentplacelaw.com/ or call at phone number 703-539-2518.
About Follow Media Consulting, Inc.
Named one of the best SEO companies by Jonas Marketing, Follow Media Consulting, Inc. is a rapidly growing worldwide firm of SEO, Social Media, and Mobile Marketing Professionals. Follow Media Consulting, Inc. headquarters is located in Richmond, VA. However, our professional team is networked across the world, with regional offices across the United States, in the United Kingdom, Canada, Australia, France, South Africa, the Philippines, and India.