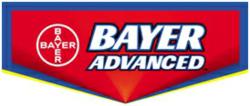 "Homeowners typically don't think of the driveway as an area that can serve as a beautiful, inviting or maybe even functional gateway of their home—partly because they experience frustration in trying to maintain a clean and weed-free space."
Research Triangle Park, NC (PRWEB) March 01, 2013
For many proud homeowners the driveway is an often overlooked outdoor space that is also one of the most difficult to maintain due to the time-consuming task of treating for weeds, according to a independent national survey conducted on behalf of Bayer Advanced™ - one of the leading consumer lawn and garden brands in the United States.
The survey reveals 82 percent of homeowners say weeding takes too much of their time and for 79 percent of them, driveways, pathways and sidewalks, and mulched areas are the most difficult areas to keep weed free. Perhaps it's why of the 86 percent of homeowners who have a driveway, only 2 percent report the driveway as their favorite outdoor feature of their home.
Lance Walheim, renowned co-author of Landscaping for Dummies and lawn and garden expert, has teamed with Bayer Advanced to launch a cross-country mobile tour at NASCAR events to encourage all homeowners to think about their driveway as more than just a functional feature of their home, but one that adds value and curb appeal.
"Homeowners typically don't think of the driveway as an area that can serve as a beautiful, inviting or maybe even functional gateway of their home—partly because they experience frustration in trying to maintain a clean and weed-free space," said Walheim. "As one of the largest and most visible outdoor areas of the home, the driveway provides an opportunity to create a good first impression and can provide gardening space for those who don't have much."
Helping Homeowners Get on the Right Track
To help educate homeowners about how to get their driveways on the right track, Bayer Advanced launched the DuraZone "Own Your Zone" cross-country mobile tour at NASCAR FanZone's around the country. Kicking off today at the Phoenix International Raceway, the mobile tour will travel to the Las Vegas Motor Speedway, Bristol Motor Speedway, Texas Motor Speedway, Richmond Motor Speedway, and will conclude on May 26 at Charlotte Motor Speedway.
Through May 26, individuals can enter for a chance to win a $4,800 outdoor entertainment prize package while on site at NASCAR FanZones around the country or by going to http://www.DuraZone.com. Full contest rules are available on the product website.
How to Rev Up Your Driveway
Reviving driveways can consist of both hardscape and softscape. Walheim offers the following top five tips for revving up a driveway.
1. Clean Up All "Ways." Cracks in the driveway are a natural place for weed seeds to settle and grow, often causing damage to paving and overall creating a dismal first impression. To rid the areas of weeds and to keep them from coming back for six months, use DuraZone® Weed & Grass Killer on these surfaces.
2. Add Foliage. Plant trees and bushes along the driveway to create an interesting border that's sure to attract attention and provide privacy. By mixing plant types, it adds a beautiful array of color and fragrance to the yard.
3. Install a Trellis or Arbor. A trellis provides a wonderful focal point for a home and can create the illusion of a larger home. Plant fast-growing vines around the structure to create a beautiful green wall with ample character.
4. Add Lighting. Install outdoor lighting along driveway and entry way for safety and security, as well as to add a warm and welcoming environment at night.
5. Create Outdoor Living Space. For homes with limited space for gardening, transform your driveway into a patio area or raised bed vegetable garden. Who says a car needs to be parked in the driveway?
Discover the DuraZone Difference
DuraZone Weed & Grass Killer creates a continuous-action weed and grass barrier for up to six months, providing homeowners up to 26 weekends weed free. DuraZone is suitable for eliminating all types of existing weeds and grasses from driveways, sidewalks, patios, along fences and foundations, and around walkways and mulched areas. The product is offered in a ready-to-use 24 oz. bottle and 1.3-gallon refillable system, featuring enhanced sprayer technology for easy product application. Always read and follow all label directions.
Visit http://www.DuraZone.com to find information and how-to videos, as well as to obtain a mail-in rebate up to $5 on any purchase of DuraZone 1.3 Gallon Ready-To-Use Spray or 24 oz. Concentrate.
Bayer, the Bayer Cross, Bayer Advanced and DuraZone are registered trademarks of BAYER.
Bayer CropScience is committed to bringing new technology and solutions for agriculture and non-agricultural uses. For questions concerning the availability and use of products, contact a local Bayer CropScience representative, or visit Bayer CropScience online at http://www.bayercropscience.us.
###
About Bayer Advanced™
Bayer Advanced is one of the leading consumer lawn and garden brands in the United States. Driven by innovative thinking and category-leading research, Bayer Advanced provides innovative and effective solutions that help consumers grow beautiful lawns and gardens and protect their landscapes from pests, weeds and diseases. Always read and follow label directions before using Bayer Advanced products. Visit BayerAdvanced.com for more information and to view how-to videos, or call 1-877-BAYERAG.
Bayer Advanced is a business group of Bayer CropScience LP (http://www.bayercropscienceus.com), the U.S. affiliate of Bayer CropScience AG. Bayer Advanced, Bayer CropScience LP, and Bayer CropScience AG are part of the Bayer AG family, a FORTUNE Global 500 company.
Forward-Looking Statements
This release may contain forward-looking statements based on current assumptions and forecasts made by Bayer Group or subgroup management. Various known and unknown risks, uncertainties and other factors could lead to material differences between the actual future results, financial situation, development or performance of the company and the estimates given here. These factors include those discussed in Bayer's public reports which are available on the Bayer website at http://www.bayer.com. The company assumes no liability whatsoever to update these forward-looking statements or to conform them to future events or developments
Contact:
Bayer CropScience Media Hotline: 1-877-879-6162
USA-BCS-2013-0065
Find more information at http://www.bayercropscience.us.