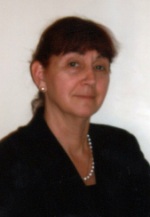 Last year, Global Centurion identified over one hundred cases of street gang involvement in sex trafficking in the United States.
Nashville, TN (PRWEB) March 05, 2013
The Human Trafficking In America Conferences are designed for the general public to become informed and educated by experts and authorities; to protect their at-risk youth; and to mobilize and engage people across America to help turn this horrendous crime of human trafficking around.
Laura Lederer has a tremendous amount of experience in the areas that fuel human trafficking. From 2001 to 2009, she served as Senior Advisor on Trafficking in Persons to Under Secretary of State for Democracy and Global Affairs, Paula J. Dobriansky, and then Senior Director of Global Projects in the Office to Monitor and Combat Trafficking in Persons at the U.S. Department of State. From 2001 – 2009, she was the Executive Director of the Senior Policy Operating Group on Trafficking in Persons, a high level interagency policy group that staffed the President's cabinet-level Inter-agency Task Force on Trafficking in Persons. She is Adjunct Professor of Law, Georgetown Law Center, 2001 – present and teaches LLM and J.D. course on international trafficking in persons covering U.S. law; foreign national law; international treaties and conventions; the scope and nature of the problem; trafficking routes, trends, and patterns; and related issues including rule of law such as corruption, money laundering, terrorism, and transnational criminal activity.
With the theme of the 2013 Conference, Creating a Culture Free of Slavery, Lederer understands that we must address the demand side of human trafficking if we are ever going to end it. As founder and President of Global Centurion, a non-profit organization dedicated to playing a vital role in eradicating world slavery by focusing on the demand side of the equation – the perpetrators, exploiters, buyers, and end-users of human beings who fuel the market for commercial sex and forced labor, Lederer seeks to prevent modern slavery at its source.
"Last year, Global Centurion identified over one hundred cases of street gang involvement in sex trafficking in the United States," says Laura Lederer, President of Global Centurion, an NGO working to stop trafficking by focusing on demand. "In the last two years, United States Attorney for the Eastern District of Virginia have put together a vigorous enforcement plan and gone after street gangs who traffic children. This is a model for any district which wants to put street gang traffickers out of business and behind bars." Lederer noted that the first step is to find out which gangs are active in the community and investigate any possible involvement in sex trafficking. Street gangs have a specific method for recruiting young women and children, usually involving romancing girls as young as 13 or 14 years of age. Community involvement is critical in stopping these crimes. Lederer noted that while it is important to investigate, arrest, prosecute, and convict the traffickers, it is just as important to focus on the men who purchase such sex acts from underage girls. Targeting the "consumers" of this "product" will eradicate the market for commercial sex with children.
While Laura Lederer has been recognized for her work across the world, some of her many awards include the 1997, Gustavus Meyers Center for Study of Human Rights Annual Award for Outstanding Work on Human Rights for her work on harmful speech issues. In September, 2009, she received the University of Michigan's College of Literature, Science, and the Arts Humanitarian Service Award for her work to stop human trafficking. The award is "the College's greatest living alumni honor" and is given to recognize noble character and citizenship and to celebrate service to humanity. On November 2, 2009, she also received the Protection Project Human Rights Award for her invaluable contribution to the global movement to stop human trafficking.
About Trafficking in America Task Force
Trafficking in America Task Force is a 501c3 non-profit charitable organization and has been working since 2004 to educate the American population about the reality of the sale of American women, men, and children into sexual slavery for the profit and pleasure of their perpetrators, and that the forced labor trafficking of both adults and children is real in this country.
Our vision is to help eliminate the human trafficking of women, men and minor children in America, and to provide a culture for our children free of sexual exploitation and slavery, where people know and own their own intrinsic value.