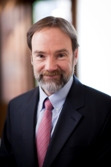 "CTLA has really jumped on this project, and I am so thankful that their help will allow many Colorado teens to see the presentation."
Denver, CO (PRWEB) March 04, 2013
The founder of the powerful End Distracted Driving (EndDD) campaign will join the Colorado Trial Lawyer's Association (CTLA) New Lawyers and Membership Committees in Denver on March 7 to create a volunteer network of trainers to teach young people the dangers of distracted driving.
Attorney Joel Feldman, an accomplished attorney at Anapol Schwartz in Philadelphia, will demonstrate to trial lawyers how to effectively use a scientifically-based presentation that will reach 200,000 teens by June 2013. The effort has already enlisted 500 trial lawyer volunteers across the country to change the course of a current driving safety crisis.
"I look forward to speaking with Colorado Trial Lawyers Association members and sharing ideas about how best to reach teens with our safe driving message," Feldman said. "CTLA has really jumped on this project, and I am so thankful that their help will allow many Colorado teens to see the presentation."
EndDD speakers become part of an expanding project that works to decrease the preventable cause of four million car crashes per year.* Feldman founded the organization after he suffered the loss of his daughter as a result of a distracted driving incident in 2009. The EndDD presentation pulls information from sources such as doctors, teen experts and psychologists to effectively raise awareness of distracted driving and leave a lasting impression on young people.
Feldman's campaign draws from two perspectives: his grief over the loss of his daughter Casey and 30 years of experience as a successful trial lawyer representing people who suffered loss or life-altering injuries. He will earn a master's degree in counseling this May, and he often writes and lectures about how trial lawyers can improve their dialogue with personal injury victims by showing compassion to better recover damages.
###
Anapol Schwartz is national leader in product liability and pharmaceutical litigation, having successfully litigated thousands of cases in state and federal courts during the last 30 years. The firm and its foundation support a wide variety of community outreach projects including those to raise awareness of the dangers of distractions while driving.
*enddd.org/speakers/april-distracted-driving-talks.php