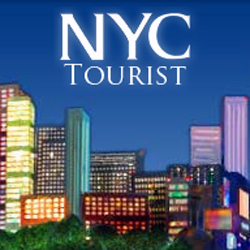 New York, New York (PRWEB) March 01, 2013
Get ready for a month of green, both in the gardens, walking around town on St. Patrick's Day and hopefully a little extra of it in your pockets when you use all of the savings and deals available this month. March is a beautiful time to visit New York City! The weather is still cool and crisp, but not nearly as brutal as the months before, with temperatures usually in the 50's throughout the month. Flowers begin to bloom, and show up at places like the Orchid Show at the New York Botanical Garden, or on Easter in NYC! There are tons of things to do in NYC this March, so come for the week, the weekend or even do the day and celebrate the beginning of spring with all of these great New York City events.
St. Patrick's Day Parade
New York City has one of the largest St. Patrick's Day parades in the world, and on Saturday, March 16, 2013, it will be making its way down down Fifth Avenue, starting at 11am on 44th Street. Wear some green, steal some kisses and enjoy mingling with the largest NYC crowd since New Years Eve in Times Square. After the parade, head to one of the St. Patrick's Day parties at an NYC bar or one of the St. Patty's Day Bar Crawls. After the party's over, round out the rest of the trip with one of the tours in NYC, so that you can get some sightseeing in, without having to think to hard about where to go - these tours make hangovers pretty bearable!
Concerts in NYC
Swedish House Mafia will be at Madison Square Garden on March 1st, then at the Barclays' Center on March 2nd, 3rd and 4th. The Allman Brothers Band will be at the Beacon Theatre for the majority of the first half of the month of March. They've got about four shows a week, giving everyone no excuse not to catch them during their time in NYC. The Deftones will be at Terminal 5 on March 9th. For St. Patrick's Day festivities, check out the 2nd Annual Irish Fest at Webster Hall. Pink will be at Madison Garden on March 22.
Sports in NYC March 2013
March Madness doesn't just apply to the college basketball scene in NYC, because there's madness happening in every sport this month. Of course, every March NYC hosts the Big East Tournament at Madison Square Garden. Get Big East Tournament tickets to any session between March 12 and March 16, 2013! On top of the college basketball, of course you can also see the pros in NYC. Catch the New York Knicks or the New York Rangers at one of their games at Madison Square Garden, or check out the Brooklyn Nets at the Barclays Center.
Easter in NYC
Welcome Spring in New York City this year with an Easter vacation! On Sunday, March 31, NYC will be celebrating Easter with the annual Easter Parade and Bonnet Festival. You've never seen Easter bonnets as extreme as the ones wandering along Fifth Avenue during this holiday. The parade and festival last from 10am to 4am and runs from 49th to 57th Streets. Many of New York's most beautiful and iconic churches are located nearby, making it convenient to attend the Easter service and then celebrate more with the rest of New York City. St. Patrick's Cathedral, St. Peter's Church, St. Thomas Church and the Cathedral Church of St. John the Divine are the most popular places to spend the Easter service in New York City.
NYC Hotel Deals March 2013
Many of the best hotels in NYC offer rooms, convenience and even some extra perks that will make this trip completely unforgettable. One of the best ways for NYC Tourists to visit this March is by booking a room at the beautiful Park Central New York with their Winter City Sights package, available through March 20th. Enjoy all the great amenities and fantastic location of the Park Central Hotel, and all of the sights of New York City on an uptown or downtown sightseeing bus tour and a 90 minute NY Harbor Cruise. St. Patrick's Day partiers will enjoy the accommodations of the Pod Hotel. The rooms are decked out in modern furniture and the Pods all come at great prices near some of the best things to do in town. Traveling with the pooch? Check out the Woofie Weekends deal at Loews Regency NYC Hotel.
About NYCTourist.com:
NYCTourist.com is an authority on traveling to New York City. NYCTourist.com is a one-stop destination when planning a NYC vacation. Find the best information, deals, reviews and tickets for hotels, attractions, Broadway shows and events in New York City.