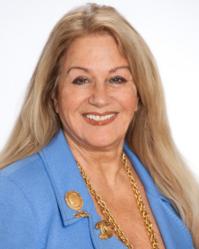 Beverly, MA (PRWEB) March 15, 2013
Kaminski Auctions is proud to announce the addition of Dana Hansen to their California staff. Dana will join the auction house's growing Californian presence as the Central Coast Representative, and will be available for appraisals and house calls in the Santa Barbara, Montecito, and surrounding areas.
Dana comes to Kaminski as a seasoned expert in the Decorative Arts. She received her first training at the Victoria and Albert Museum, where she was invited to study under the museum's curators in the prestigious Decorative Arts Program. After completing her study, Dana continued on to own both a 57th street antique gallery in New York City, as well as an antique store in Woodbury, Connecticut.
As the new representative for Kaminski Auctions in the Central Coast area, Dana is proud to offer her appraisal expertise to help all her clients determine the value of their treasures, as well as provide a profitable venue for their sale through Kaminski Auctions. She is available by appointment for house calls and to view entire collections of art, fine jewelry, and antiques. Dana Hansen can be contacted by email at dhansen@kaminskiauctions.com, and by phone at (805) 969-1945 or (805) 689-5047.
Kaminski Auctions, located on the North Shore of Boston, has been serving the New England antiques market for over 25 years as a full service auction house and appraisal service for fine art, antiques and estates.
With two locations in Beverly, Massachusetts, including a new state of the art auction gallery located at 117 Elliott Street, and a historic 1850's barn and office facility at 564 Cabot Street, Kaminski Auctions hosts 16 auctions a year.
In today's highly competitive market of fine art and antiques, Kaminski Auctions provides its customers with bicoastal services and marketing with west coast offices in Beverly Hills and San Diego, California.
Kaminski Auctions offers specialty departments in Asian Art and Antiques, Silver, Glass and Lamps, Couture and Vintage Clothing, Photography and Modern Design . We have highly trained and knowledgable appraisers on staff that will help you determine the true value of your antiques, or entire collections. Free Appraisal days are offered every Tuesday from 10:00am-4:00pm at our 564 Cabot Street location in Beverly, Massachusetts.