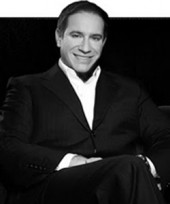 Los Angeles, CA (PRWEB) March 01, 2013
Dr. Kevin Sands, a leading cosmetic dentist in Beverly Hills, has rejoined the elite Haute Living Haute MD Network. An exclusive invitation-only group, the doctors representing the network are at the pinnacles of their industries. Dr. Sands was handpicked for his exceptional skill in cosmetic dentistry. Boasting a Rolodex full of high-profile celebrities, he has worked with the likes of Kim Kardashian and Charlie Sheen. Haute Living Magazine will feature Dr. Sands as the exclusive Haute MD in the SMILE category for Los Angeles.
About Haute MD Network
The exclusive Haute Living Haute MD Network is made up of the most prestigious doctors across the US. These doctors are revered and invited for their skill in one of nine specialties: Breast, Face, Smile, Nose, Skin, Body, Orthopedic, Hair Restoration, and Vision. The Haute MD blog is frequently updated with groundbreaking news, trends and events in the industry, and is the ultimate source for finding the best doctor in your area. All this and more may be accessed by visiting http://www.hautemd.com.
About Dr. Kevin Sands
Kevin B. Sands, D.D.S. is a top-notch Los Angeles area dentist who cares greatly about the dental health and aesthetic appeal of each of his patients. Dr. Kevin B. Sands specializes in Cosmetic Dentistry, taking pride in offering the finest in patient care and services to each and every patient. He is determined to give you the smile you deserve! In fact, some of the most beautiful smiles in Hollywood have come through our doors. Dr. Kevin B. Sands has trained with some of the world's most prominent cosmetic dental specialists. He is rapidly becoming known Beverly Hills leading cosmetic dentist for people who want to look younger and feel better about their teeth. Dr. Sands provides a cosmetic look that's you and you alone. Even the most subtle difference in tooth size, shape, texture, and color can be part of your overall look. Dr. Sands considers your gender, lifestyle, ethnicity, so your smile reflects who you are.
Because of his commitment to excellence and his desire to create beautiful smiles, Dr. Sands has built a strong clientele of Hollywood stars and has been recognized both onscreen and in print. He was featured on the television show "Dr. 90210" and has appeared in such magazines as US Weekly, InTouch and Life & Style Magazine. This media exposure displays the level of respect and popularity that this Beverly Hills Dentist Dr. Sands holds.
To learn more: Visit Dr. Kevin Sands' Haute MD Member Profile