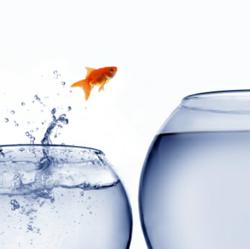 San Francisco, CA (PRWEB) March 02, 2013
Leading manufacturer of healing clay products, Zion Health, is excited to announce the launch of their Healthy Spirit webpage, dedicated to promoting a positive outlook toward health and wellness. Zion Health's global philosophy is to support socially conscious goals through mind, body and spirit. As a natural health products company, their mission is to serve health-minded shoppers with natural wellness alternatives for positive change. Zion's innovative Healthy Spirit page provides helpful wellness tips, mind-body information and motivating articles from the community to reduce stress and encourage the development of a positive outlook.
Staying healthy requires a proper diet, regular exercise and effectively managing stress. The American Psychological Association (APA) informs that stress dramatically weakens the immune system and supports strengthening the mind-body connection to prevent stress-induced illness. Unlike ordinary manufacturers, Zion Health offers healing bentonite clay natural products that purify the body for clean, green living. The new Healthy Spirit page provides positive information that supports good physical health with positive mental well-being.
With the addition of the Healthy Spirit page, Zion Health is transforming the body care industry with a ground-breaking concept to reach out to individuals with wellness that extends beyond conventional consumerism. Zion's Healthy Spirit page will be updated weekly to include inspiring, uplifting stories, messages from philosophers, spiritual leaders, and mental health practitioners and suggested reading to help reduce and prevent stress. Serving as a valuable source of positive thinking, Zion's Healthy Spirit page aims to affect change in the community and improve all aspects of mind, body and spirit.
Zion Health's organic, natural ancient clay products are available at Whole Foods Market stores in California and nationwide at health food markets and co-ops throughout the United States and Canada. Zion provides its consumers with pure skin and body care products that are 100% vegan, free of parabens, aluminum, and formulated using certified organic ingredients whenever possible. Zion Health would like to hear your inspiring story. Please email marie@zionhealth.com. For more information on Zion Health products, go to http://www.zionhealth.com.