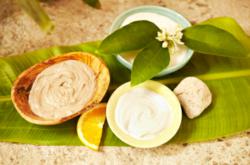 San Francisco, CA (PRWEB) March 03, 2013
Zion Health, innovator of healing clay body care products, is pleased to announce that Isla Vista Food Co-op in Isla Vista, California, now carries Zion Health's ClayBrite toothpaste, Adama Minerals hair care products, natural clay deodorants, and moisturizing mineral lotions, with native, healing bentonite montmorillonite (Kanwa) clay. Dedicated to organic, high-quality personal care, Zion Health's line of healing clay remedies provides consumers a natural alternative to petroleum and chemical-based products.
The all-natural body care regimen offered by Zion Health is a plant-derived, vegan-friendly line that cleanses, detoxifies and nourishes with Kanwa clay. Known to be a staple home remedy among indigenous populations for centuries, this unique clay has undergone extensive scientific testing to reveal its unique healing properties. Researchers report in the Canadian Journal of Microbiology (31 [1985], pages 50-53) that bentonite clay traps herbicides, pesticides and viruses and a publication in the journal Applied and Environmental Microbiology 1985 April; 49(4) notes that bentonite can extract heavy metals.
Zion Health's Claybrite natural toothpastes, deodorants, hair care shampoos and conditioners contain this high grade mineral enriched clay (bentonite montmorillonite) that is well known for its detoxifying and healing properties. Zion provides its consumers with pure skin and body care products that are vegan, free of parabens and aluminum and formulated using certified organic ingredients whenever possible. For more information on Zion Health products, please visit to http://www.zionhealth.com.
Zion Health's trailblazing, organic line of ancient clay body care products is now available at Isla Vista Food Cooperative at 6575 Seville Road in Isla Vista, California. Isla Vista Food Co-op aims to be a community hub offering natural, sustainable products from environmentally and socially responsible companies like Zion Health. Both institutions share a common vision to practice transparency and maintain integrity with the organic products they promote.