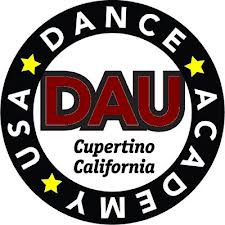 Great teamwork was the key to our successful performance. This is one thing I have taught the Production Company when competing...- Jane Carter
Cupertino, CA (PRWEB) March 04, 2013
After preparing for over seven months, the Dance Academy USA Production Company participated in the NUVO Dance Competition. DAU took home awards in eleven categories including three first place finishes. DAU finished first in the High Scores Performance/Mini Junior Contemporary category for their Changes routine, in the Teen/Senior Hiphop category for RiRi Style and in Junior Extended Line category for their routine Can't Be Tamed; in addition to winning various 2nd and 3rd place awards.
When looking back at this successful competition, Jane Carter, Artistic Director at DAU, credits lessons she has learned while a cheerleader with the San Francisco 49ers and dancing for the Golden State Warriors. According to Carter, "Great teamwork was the key to our successful performance. This is one thing I have taught the Production Company when competing. It is always about the team, it's about supporting the person next to you". Carter is thrilled with the excellent results from the Nuvo Dance Competition and looks forward to building on this success.
For six years, NUVO Dance Convention has provided a new approach to dance conventions and competitions. At this year's NUVO Dance Competition in Santa Clara, California, dancers competed in numerous performance divisions, including Jazz, Ballet, Contemporary, Hip-Hop, Tap and more. Additionally, NUVO provided a free webcast of this year's competition so those unable to attend could watch their loved ones compete.
The Dance Academy USA Production Company (DAUPC) is an accelerated training program for those students who want additional performance opportunities. Dancers are required to take additional performance and technique classes and membership invitations are offered on an audition-only basis. All DAUPC members must re-audition every year and auditions are generally held in May, with applications being made available around the end of April.
Dance Academy USA is the largest dance studio in Northern California and has served the San Jose area dance community for over twenty years. DAU is a Bay Area Green Business which offers classes in tap, ballet, jazz, contemporary, lyrical, Zumba, hip hop and breakdancing. DAU is also known for their award winning competition team which is Nationally Ranked. To learn more about Dance Academy, please visit their website at DanceAcademyUSA.com. You can also contact DAU by phone at (408) 257-3211 or by email at OfficeTeam(at)DanceAcademyUSA(dot)com.
Background
Dance Academy USA was founded in 1990 by James R. and Jane R. Carter. The business has since expanded in size, becoming the largest dance studio in Northern California with a staff with over 50 employees. Jane Carter is a graduate of San Jose State University with a degree in Human Performance and Fitness and a minor in Nutrition and Food Science. While at San Jose State University, Jane was a member of Spartan Spectrum Dance Team. While in college she was also selected as the Dole Corporation "Ambassador" which allowed her to teach dance in Japan. Additionally, Jane is a former dancer for the Golden State Warriors and a professional cheerleader for the San Francisco 49ers.