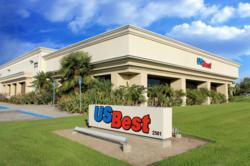 leaders whose actions impact the real estate business on a day-to-day basis
Irvine, CA (PRWEB) March 01, 2013
US Best Repairs (U.S. Best Repair Service, Inc.) sponsored the Second General Session of the GSE and Government Agency Forum at the Mortgage Bankers Association Conference & Expo. US Best Repairs business development manager, Samuel Tucci, introduced moderator Pete Mills, Senior Vice President of Residential Policy & Member Services at MBA, where he is responsible for residential member engagement, retention and recruitment.
Other members of the panel included Charles Coulter, the Deputy Assistant Secretary for Single Family Housing at the U.S. Department of Housing and Urban Development; Terry Cere, from the U.S. Department of Veterans Affairs; Leslie Meaux, Director, Monitoring & Asset Management at Ginnie Mae; Tracy Mooney, Senior Vice President, Servicing and REO at Freddie Mac; and Debra Terrell, Senior Loan Specialist Single Family Housing Guaranteed Loan Division of USDA Rural Housing Service.
The US Best Repairs sponsored forum discussed the interests for all sectors of the real estate finance industry. As leaders whose actions impact the real estate business on a day-to-day basis, panel members shared what is new on the horizon in the ever changing mortgage industry.
About U.S. Best Repair Service
U.S. Best Repair Service, Inc. is a private, minority-owned and operated construction company specializing in inspecting, protecting, repairing and maintaining properties for the default mortgage servicing industry. Based in Irvine, California, "US Best Repairs" services REO and Pre-REO properties in all 50 states, plus Puerto Rico, Guam, and the U.S. Virgin Islands. Its mission is to provide extraordinary service at every opportunity, by exceeding expectations of timeliness and quality, with the best pricing in the industry.