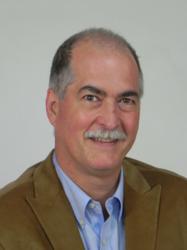 One surprising lesson from fast food work experience applies to any job.
Perkasie, PA (PRWEB) March 04, 2013
"How to Succeed After Graduation (and Stay Out of Your Parents' Basement)" is a webinar open to college students and recent graduates, which will be held live on Wednesday March 6, 2013, at 3 PM Eastern (12 noon Pacific). There is no fee to register for this event, which will be presented by career skills expert, Alfred Poor, Ph.D.
The webinar will explain why having a killer resume and black-belt interviewing skills are not enough to guarantee success in that all-important first job after graduation. Alfred Poor will share strategies that help young employees become more valuable to their companies and find more satisfaction and success in their work. He will discuss

Three essential skills that will gain the support of co-workers at all levels
One surprising lesson from fast food that applies to any job
The primary responsibility of any worker, no matter what the job description says.
The strategies and skills discussed in this session are tips that participants can put to work right away. Not only will they help make students more attractive to potential employers, but they will also help students be more successful in their college studies as well.
The content is drawn from Alfred Poor's book, "7 Success Secrets That Every College Student Needs to Know!"
Participants can register for the webinar at no cost by going to the TalentMarks website. (Short link: http://bit.ly/WtZuq3.) The webinar is produced by TalentMarks, which provides a suite of experts, consultants, mentors, and coaches that will help graduates in career exploration, job search skills, interviewing, and networking, using social media like Linkedin and Facebook to build a network and much more.
About Alfred Poor, Ph.D.: He is a writer, speaker, and trainer with a worldwide reputation. He is the author of "7 Success Secrets That Every College Student Needs to Know!" as well as more than a dozen other books. He has experience as a guest on television and radio, and was co-host of a live radio show in New York City for more than eight years. He presents his upbeat message with energy and humor, and welcomes the opportunity for live interaction with audience members.
To schedule an interview with Alfred Poor, please contact him at alfred(at)alfredpoorspeaker(dot)com or 215-453-9312.