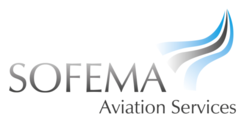 "It gives full point of view of the whole department and how it identifies issues, beneficial to individuals as well as companies. Very satisfied with the instructor." (A.P. , Emirates Airline)
(PRWEB) March 02, 2013
The 3 day aviation training completed on February 14 2013 was delivered by Steven Bentley MD of Sofema Aviation Services at the Dubai training facility of Emirates Airlines.
Attended by 18 members of the Planning department, the training dealt with many specific elements of the planning management and oversight process.
The opportunity to consider opportunities to generate efficiencies in the Maintenance Planning Process.
Detailed subjects covered included CAR M purpose content and relationship, CAR 145 purpose content and relationship, Airworthiness Directives (AD), Maintenance Review Board Report (MRBR) and the management of the Aircraft Maintenance Program (AMP).
Other subjects covered were Task packaging, issues with Component Replacement Program, Human Factors, Capacity Planning and Man hours estimation.
The purpose of the regulatory training delivered by Sofema Aviation Services was to provide a regulatory perspective on the requirements to manage Continuing Airworthiness, within a major airline environment.
In addition to provide an effective understanding regarding industry best practice techniques to deliver regulatory compliant Maintenance Planning.
The delegates to the training took part in several exercises to Identify Specific organizational issues which could be subjects for further optimization, in so doing to consider opportunities to generate efficiencies in the Maintenance Planning Process.
Positive delegates feedback was given at the end of the trainings session.
"It gives full point of view of the whole department and how it identifies issues, beneficial to individuals as well as companies. Very satisfied with the instructor." (A.P. , Emirates Airline)
"This will help to put into practice the lessons learned which will improve airline maintenance practice. The course was very informative." (L.S., Emirates Airline)
Emirates was conceived in March 1985 with backing from Dubai's royal family. In the years following its founding, the airline expanded both its fleet and its destinations.
Emirates has built up a strong brand name as a leader in the aviation industry, particularly in terms of service excellence, and its very rapid growth, coupled with consistent profitability. The airline ranks amongst the top 10 carriers worldwide in terms of revenue and passenger kilometers.
Emirates currently operate more than 100 Boeing 777 and has orders for 90 Airbus A380s with 31 of them already in service. Emirates is one of only nine airlines in the world to operate an all-wide-body aircraft fleet.
Sofema Aviation Services offers regular open trainings and in company regulatory training courses.