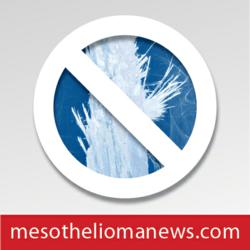 Dallas, TX (PRWEB) March 04, 2013
According to the American Lung Association, lung cancer was the leading cause of cancer deaths among women in 2012. At a massive toll of 72,590 female lives, the number is nearly twice that attributed to breast cancer. Over the last 33 years, the rate of new lung cancer cases has surged 106 percent for women, compared to a drop of 22 percent in men. Moreover, a Boston University Department of Medicine study reports lung cancer is on the rise for women who have never smoked (Never Smoker Lung Cancer, January 24, 2013).
Heather Wakelee, MD, assistant professor of medicine at Stanford Cancer Institute, says, "A number of environmental pollutants and occupational exposures, including asbestos, are thought to cause cancer in never-smokers, but these links have not been unquestionably proven. Eventually showing which factors increase the chances of never-smokers developing lung cancer will allow doctors to understand, at a molecular level, how the cancer works." And this, Wakelee hopes, will lead to new treatment options.
Stubborn to early detection, asbestos lung cancer, emphatically mesothelioma, may be caused by even one brief exposure to asbestos dust. It then develops slowly, undetected, sometimes over many decades. Inhalation that occurred half a century before may eventually evolve into a life-threatening disease with severe symptoms appearing out of thin air— especially when combined with a history of smoking. It is undeniably proven that tobacco smoking and asbestos have a synergistic effect on the formation of lung cancer.
Most women will consult a doctor for a lump in the breast, about a third for abnormal bleeding; but for a cough that lasts longer than three weeks only 10 percent will go for a checkup, notes a Department of Health survey. Even then, a persistent cough is often passed off as bronchial or allergy-related.
The good news: Since 2010, preventive lung cancer screenings first conducted by the National Lung Screening Trial, have offered a potential reduction of lung cancer deaths by perhaps 20 percent. Lung cancer CT scans are more widely offered by an increasing number of organizations and are urgently recommended for anyone who believes s/he may have been exposed to asbestos in any form.
More good news: Patients afflicted with mesothelioma and other asbestos-related diseases have found a defender in the internationally accredited Asbestos Disease Awareness Organization (ADAO), the largest independent non-profit organization advocating for medical research and mesothelioma treatment. ADAO, whose ninth international conference is scheduled March 22-24 in Washington, DC, is devoted to spreading awareness through education while demanding a global ban of the lethal carcinogen. Many Americans are unaware that asbestos is still used in the United States. ADAO persistently lobbies for Congress and other governmental regulatory agencies to stop domestic asbestos importation and use.
The mesothelioma law firm of Baron and Budd is a major supporter of ADAO's mission to promote both urgent research and a worldwide asbestos ban, having pledged platinum sponsorship for the second year consecutively. For over 35 years, Baron and Budd's mesothelioma attorneys have fought to protect the rights of mesothelioma patients and put an end to negligent practices of asbestos companies.
For more on ADAO and to learn more about the ninth annual conference, visit
http://www.asbestosdiseaseawareness.org.
If someone you love has been diagnosed with mesothelioma, learn more about your options at http://www.mesotheliomanews.com, an independent online forum sponsored by Baron & Budd.
About Baron & Budd, P.C.
The national mesothelioma law firm of Baron & Budd, P.C. has a more than 30-year history of "Protecting What's Right" for asbestos sufferers and their families. As one of the first law firms to successfully litigate an asbestos lawsuit, Baron & Budd continues to actively represent veterans, industry workers and others who are suffering as a result of exposure to asbestos. Baron & Budd achieved the largest mesothelioma verdict ever in the state of Texas, a $55 million verdict for an asbestos sufferer and his family in El Paso, Texas. Contact Baron and Budd at 1.866.855.1229 for additional information on mesothelioma treatments, mesothelioma cancer doctors and treatment centers and mesothelioma attorneys.