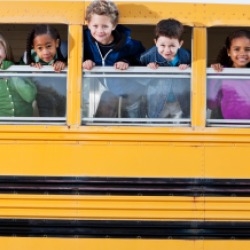 If we only save one life, the cost will be well worth it.
Chicago, Illinois (PRWEB) March 05, 2013
George Brown, CEO of NOVA Security Group, Inc., made the announcement, "Our Chief of Research and Development, Dr. John McDermit, is developing a prototype to deter violence in schools." McDermit holds a PhD in Engineering Science and has helped develop most of NOVA's technical devices for less-lethal weapons.
The objective in developing a product of this nature is to protect children while not permanently injuring perpetrators. "Protecting children in our public and private educational facilities should be a top priority for the government. Children and parents of children have the right to assume students and staff are safe at school," Brown said.
The system will disable a perpetrator temporarily using electric stun technology without doing bodily or mental harm. This technology is currently available for securing prisoners during a courtroom session in either a vest or belt configuration. The belt and vest are activated by remote control and are capable of disabling potentially harmful individuals regardless of size or strength.
Dr. McDermit said, "We must use humane methods to apprehend criminals and prevent atrocities from occurring. If we only save one life, the cost will be well worth it."
The system is projected to cost about $360,000 for a 60-room school building, securing all rooms and halls.
For more information contact George Brown or his assistant, Aatif Rahman. NOVA's contact information may be found on its website, http://www.nova-usa.com
NOVA specializes in manufacturing less-lethal weapons and distributing security-screening devices.