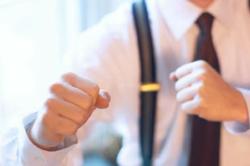 Workplace violence sadly continues on a regular basis
Anchorage, Alaska (PRWEB) March 05, 2013
On Tuesday, February 26, 2013 two thousand OSHA professionals received a copy of Lynne Curry's article on workplace violence via email under "OSHA News Clips."
Workplace violence sadly continues on a regular basis. Lynne Curry, Ph.D., SPHR (CEO of The Growth Company, Inc.) released an article on Monday, February 25, 2013 with important tips on how to prevent these unwanted incidents.
To read her article, please click here
The Growth Company, Inc. is a HR/Management consulting firm based out of Anchorage, Alaska since 1978. With its focus on soft skills training and C Class Executive/Management training, The Growth Company strives to better the workplace one business at a time.