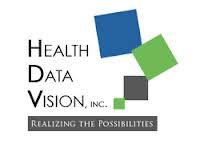 With the major changes coming with the implementation of the Affordable Care Act, the future and growth prospects of our company are simply extraordinary.
Los Angeles, California (PRWEB) March 01, 2013
Health Data Vision, Inc. (HDVI), a healthcare analytics company providing a SaaS platform for the increasingly critical needs in medical records analysis, announced today that Yves Sisteron, Co-Founder and Partner at venture capital firm, GRP Partners, and Victor Chaltiel, Chairman of Redhills Ventures, have joined its board of directors.
HDVI provides SaaS-based healthcare analytics solutions and process automation for medical records. Its customers are health plans and providers all across the United States.
"Our team couldn't be more excited about our new board members," says Michael Klotz, HDVI's President and CEO and its third board member. "HDVI was looking for capital to take the company to the next level. What we got is a lot more than money. We now have two board members with tremendous experience and stellar track records in nurturing and growing successful technology companies in the healthcare IT space."
"At GRP, we are big believers and practitioners in applying a SaaS delivery model and deep analytics to healthcare data," says Yves Sisteron. "I am excited to be on the board of HDVI and have no doubt the team and platform will play a meaningful role in the push towards pay-for-performance in US healthcare."
"I am personally very excited to have joined HDVI's Board of Directors; with the major changes coming with the implementation of the Affordable Care Act, the future and growth prospects of our company are simply extraordinary," says Victor Chaltiel.
The company plans to aggressively build out its SaaS platform and add groundbreaking new capabilities, which include self-provisioning for clients and partners, critical to HDVI's key strategic goal of building a broad partner community with complementary technology and services.
About Health Data Vision, Inc.
Health Data Vision, Inc., based in Burbank, California, provides a SaaS-based healthcare analytics platform for medical records analysis and targeted solutions for HEDIS® Hybrid, Medicare RAPS, RADV and ACO Quality review initiatives. The platform provides flexible, scalable workflows and automation for medical records-intensive project needs of health plans and providers in the United States.
HDVI's patent-pending, process-centric approach provides state-of-the art automation, quality and audit features, and real-time analytics; all critical for successful medical records review initiatives.
For more information about Health Data Vision, Inc., visit http://www.healthdatavision.com or call (866) 969-3222. For more information about this press release, contact pr(at)healthdatavision(dot)com.
About GRP Partners
GRP Partners, currently the largest venture capital firm in Los Angeles, was founded in 1996 with the mission to help entrepreneurs achieve their goals of building big, transformative businesses. GRP has been involved in many startups over the years, many of which have exit valuations of over $1 billion.
About Redhills Ventures LLC
Redhills Ventures LLC, based in Las Vegas, Nevada, is a private family investment vehicle focuses on companies that have well-conceived business plans and outstanding, experienced management teams with the ability to execute and establish viable and sustainable businesses in their market segments. Redhills Ventures focus mostly on healthcare companies that exhibit high growth potential.