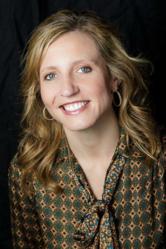 Westerville, Ohio (PRWEB) March 01, 2013
Oxford Consulting Group (http://www.oxford-consulting.com), a leading IT services, staffing and solutions company, announced that Michelle Kerr, president and chairman, has received the Enterprising Women of the Year award for 2013 from Enterprising Women magazine. The award honors women business owners who have demonstrated that they have fast-growth businesses, mentor or actively support other women and girls involved in entrepreneurship, and stand out as leaders in their communities.
Kerr leads Oxford Consulting Group's daily business operations in addition to developing and overseeing the company's growth strategy and development initiatives. Since co-founding the company in 1998, she has grown its revenue at a rapid pace—even during challenging economic conditions—and has expanded its staff to a team of nearly 200 individuals. Oxford has been recognized in the Inc. 5000 list of fastest-growing privately-held companies during multiple years.
Furthermore, under Kerr's leadership, the company has significantly expanded the markets it serves. Today, Oxford provides a wide range of technology solutions—including B2B integration and omni-channel commerce software and services—for hundreds of global enterprises and mid-market companies across the United States, Canada and the United Kingdom.
Michelle Kerr is active in supporting other women entrepreneurs and empowering women and girls in the community. She is an active member of the Women Presidents' Organization, Women for Economic and Leadership Development (WELD), and National Association of Women Business Owners (NAWBO), and is on the advisory board of Bad Girl Ventures. She has received the NAWBO Visionary Award and honored as a WELD "Woman You Should Know," among other awards.
Kerr is deeply involved in a number of charitable organizations, including Amethyst Inc. and the American Heart Association's Circle of Red. Furthermore, she has received the CVS Caremark Good Samaritan Award for her extensive involvement in the community.
"The Enterprising Women of the Year Class of 2013 is a remarkable group of women leaders," said Monica Smiley, publisher of Enterprising Women magazine. "This annual celebration is unlike any other event as it honors each award recipient and brings together the finest women entrepreneurs from around the world to network, share best practices and celebrate their amazing achievements."
Winners will be recognized at the 11th Annual Enterprising Women of the Year Awards Celebration on April 3 and 4 at the Ritz-Carlton in Fort Lauderdale, Florida.
ABOUT OXFORD CONSULTING GROUP
Oxford Consulting Group is a leading IT consulting firm and solutions provider that has developed, implemented and supported the technology portfolios of hundreds of companies across North America and the United Kingdom. Established in 1998 and headquartered in Westerville, Ohio, Oxford Consulting Group has a team of nearly 200 talented, dedicated, creative and customer-focused business and technology professionals. The company's breadth of solutions range from delivering business integration and supply chain management solutions for global organizations, to providing IT consulting and help desk services for SMBs. Visit http://www.oxford-consulting.com to learn more about the company's services and solutions, or contact them directly at (614) 310-2700.
ABOUT ENTERPRISING WOMEN MAGAZINE
Enterprising Women, with headquarters in Cary, N.C., is the nation's only women-owned magazine published exclusively for women business owners that chronicles the growing political, economic and social influence and power of entrepreneurial women. The magazine provides a friendly meeting place, a public forum and a national stage for the critical issues confronting women's businesses and daily lives from the unique perspectives and experiences of entrepreneurial women. Published in both print and digital editions, the online edition of the magazine reaches nearly one million readers in 185 countries. For more information, please visit http://www.enterprisingwomen.com or call (919) 362-1551.