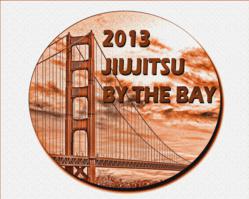 "Champions aren´t made in the gyms. Champions are made from something they have deep inside them - a desire, a dream, a vision."-Muhammad Ali
Alameda,Ca (PRWEB) March 03, 2013
On March 2nd at Alameda High School in Alameda CA, Professor Sergio Silva, head coach, World Champion in NoGi, a National Champion in Brazilian Jiu-Jitsu and owner of Team Silva hosted the 2013 Jiujitsu by the Bay tournament.
Team Silva Brazilian Jiu-Jitsu has a Competition Team and has been getting ready since December of 2012!
Jiujitsu by the Bay is by far the bay area's premiere Martial Arts events showcasing top talent in the field of Brazillian Jiujitsu.
Although most Brazillian Juijitsu students love to engage in the beautiful art of competition, the amazing art of Jiujitsu isn't all about competing.
When looking for an introduction to what Brazillian Jiujitsu then Sergio Silva's academy has much more to offer then just producing championship caliber athletes.
For instance:
Getting in the best shape resulting in a boost in self esteem and over all health.
Gaining skills that will be helpful in self defense situations.
Being able to expand social networks by meeting new people in the academies or in the community of the sport itself.
Having a vehicle to express ones unique sense of creativity
Gaining a better understanding of what the human body can and cannot do.
Beginning a lifelong journey in pursuit of mastering one of the most diverse and multifaceted martial arts on the face of the earth.
But back to the Juijitsu by the Bay tournament, on Saturday, March 2nd, over 50 martial arts schools came out to support, and enjoy a great day of matches, fun, and excitement at Alameda High School.
With over 350 competitors, ranging from kids, teens, women, men, masters, and senior divisions, some amazing prizes were given including medals for first, second, and third place finishers, trophies, Rashguards, Gis, and beautiful championship belts for the Open Division winners!
There was lots of food and vendors selling various Jiujitsu paraphernalia on site!
Jiu-Jitsu by The Bay 10 is a family friendly event where everyone can enjoy a great day of Jiu-Jitsu. Look for Jiu Jitsu by the Bay 11 for more top level competitions and family fun.