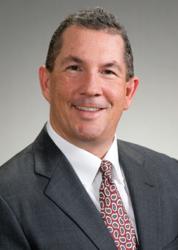 Denver, Colorado (PRWEB) March 01, 2013
Holland & Hart LLP intellectual property attorney Michael Drapkin was selected as the 2013 Lexology/International Law Office "ILO" Client Choice Award winner for Intellectual Property: Patents Law in Colorado.
Drapkin was one of a select few IP attorneys honored out of a pool of more than 2,000 individual client assessments conducted by senior corporate counsel surveyed for the awards. He was specifically recognized by his clients for his responsive and efficient counsel, and for "know[ing] patents inside and out."
Clients were asked to rate lawyers and law firms on quality of legal advice, value for money, commercial awareness, effective communication, billing transparency, tailored fee structures, response time, sharing of expertise and use of technology.
A seasoned patent attorney, Drapkin works closely with his clients to develop and manage their patent portfolios. Drapkin is an active leader in the intellectual property community both regionally and nationally. He was one of three IP attorneys spearheading the successful efforts to bring a Regional Patent Office to Colorado, traveling regularly to Washington, D.C. to meet with USPTO and White House officials, as well as Congressional leaders.
About Lexology
Lexology is a daily newsfeed of law firm client alerts, articles and blogs delivered to the desktops of senior business lawyers worldwide on a daily basis. Lexology has built a unique audience of over 185,00 subscribers, over 60% of whom are in-house corporate counsel representing the vast majority of Fortune 500, FT Global 500 and FT Euro 500 companies - including all members of the Association of Corporate Counsel.
About Holland & Hart
Holland & Hart LLP delivers integrated legal solutions to regional, national and international clients of all sizes.
Since its inception in 1947, Holland & Hart's more than 440 lawyers have consistently been recognized by leading national and international peer and industry review organizations for innovation and dedication to the practice of law.