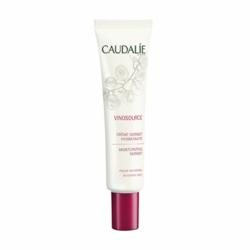 Laura Smith, Esthetician at SkinBeautyMall.com, said, "Caudalie Vinosource Moisturizing Sorbet is especially good for those with sensitive skin.
Anaheim, California (PRWEB) March 21, 2013
SkinBeautyMall.com is highly regarded for its dedication to searching out well-researched skin care ingredients and making available highly effective anti-aging skin care products in current development. SkinBeautyMall.com carries a wide array of skin care solutions that have all been carefully chosen for their innovative and newly discovered ingredients in addition to their technological enhancements. The company is proud to present Caudalie Vinosource Moisturizing Sorbet to its family of anti-aging skin care solutions.
Caudalie Vinosource Moisturizing Sorbet restarts the skin's moisturizing actions. This Caudalie crème keeps the skin's water reserves stored for release as needed. This mechanism of the Caudalie Vinosource Moisturizing Sorbet enables the skin to be highly moisturized immediately upon application and keeps the skin soothed and calm for a long period of time.
The skin, with continued use of Caudalie Vinosource Moisturizing Sorbet, becomes stronger, and feels softer and more comfortable as only highly hydrated skin can feel. The Caudalie Sorbet crème, in clinical studies performed on research volunteers, showed a 90% satisfaction with the quality of relief from dryness felt on the skin. Volunteers also felt a 77% satisfaction in the reduction of redness or irritation of the skin with Caudalie crème. This study of Caudalie Vinosource Moisturizing Sorbet was performed over the 28 days of Caudalie crème application on 22 volunteer subjects.
Caudalie Vinosource Moisturizing Sorbet contains an array of natural ingredients, its foremost active ingredient being organic grape water culled from vineyard grape vines. The organic grape water found in Caudalie crème is filtered rainwater that is soil-enriched and drawn up through the grape vine, then distilled through the plant's shoots and to the grapes by way of their leaves. This resulting organic grape water in Caudalie Vinosource Moisturizing Sorbet is rich in elemental vitamins, such as Vitamin C, calcium, potassium, and hydrating polysaccharides.
These Caudalie crème organic ingredients work to soothe and quench dry, tired skin. The active Caudalie Vinosource Moisturizing Sorbet ingredients also capture moisture and retain this water in the cells where they are most needed. This Caudalie crème action enlivens the natural moisturization system in the skin so that moisture is continuously distributed from deep inside the epidermis, thereby preventing dryness and ultimately wrinkles near eyes and other facial areas prone to premature aging.
Laura Smith, Esthetician at SkinBeautyMall.com, said, "Caudalie Vinosource Moisturizing Sorbet is especially good for those with sensitive skin. The grape water in this Caudalie crème can reduce skin sensitivity by over 60% and increases skin moisturization by 127%, making us here at SkinBeautyMall.com quite excited about this quality Caudalie crème."
About SkinBeautyMall.com:
The SkinBeautyMall.com site is dedicated to giving consumers the latest inventions for skin care and anti-aging that contain both breakthrough ingredients and scientific advances. The products chosen for SkinBeautyMall.com are those that have been developed, clinically tested, and are used by doctors the world over to treat skin care issues. SkinBeautyMall.com offers consumers a 14-day, money-back guarantee, a 120% price protection guarantee, and free shipping. This retail web site also has an esthetician on call for any questions customers may have regarding its products.