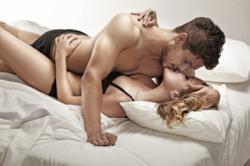 even the 'good guys' can get in trouble. With all the alcohol, peer pressure, the atmosphere of a vacation, and the feel that because they're away from everyone else there's no one to witness what's happening, can lead even the good guys into deep water
(PRWEB) March 07, 2013
As the month of March is spring break season for the majority of colleges, many students and people looking to take advantage of spring break will be partying it up. These parties typically result in students consuming excessive amounts of alcohol, and engaging in promiscuous sex.
So does this mean women should be worried about their boyfriend going on spring break? Daniel Johnson, spokesperson on behalf of the website http://www.how-to-get-men.com, a website that gives advice on men, had some things to say on the issue. "If your boyfriend is the kind of person who has a lot of short-termed relationships or hooks up a lot, then I would be worried. However even the 'good guys' can get in trouble. With all the alcohol, peer pressure, the atmosphere of a vacation, and the feel that because there's no one to witness what's happening, can lead even the good guys into deep water. Assuming you have a good guy who doesn't plan on cheating on you, he should still be wise about how he handles spring break. Be careful of how much he plans on drinking during spring break. Time and time again, things get really out of control for people due to alcohol as they end up doing things they regret later. You should also be concerned about the guys he's going to spend spring break with. If they're the kind with getting laid and drinking a lot while there on their mind, then unless he plans on being their Chauffeur, he's most likely going to be lead into the same stupidity as them."
Daniel believes that the solution to this situation is by; planning ahead, communicating, and fortifying a relationship. "Make sure he has plans, and if he doesn't, make him make plans. He needs to know what he wants. When it comes to; how much he intends on drinking, what he plans on doing, and who he's going with. With plans in mind, he's more likely to be in control of a situation as opposed to; one of his friends pressuring him into something dumb, alcohol taking advantage of him, or the stupidity of a group of people on spring break sweeping him away in reckless activity."
"Where you don't want to be the jealous, controlling type of girlfriend, communicating with him is the best thing you can do to cheat-proof your relationship. This warns him of the dangers I previously mentioned, where he may have been a little naïve about the way people unintentionally cheat during spring break. The second thing it does is it verbalizes what he means to you, strengthening your relationship, which in turn will protect your relationship and remind him of what he has. Make him think of what he has with you, don't just ban him from going. Use what you mean to him to cheat-proof your relationship, don't rely on controlling him to cheat-proof your relationship. Not only is this a better way on how to be a girlfriend, but the latter is damaging to your relationship," stated Daniel. "Another thing you can do is suggest that one of your guy friends team up with him and his friends during spring break. If he's with your friend he's less likely to do something stupid. They will also lookout and protect each other. Alternatively, if you have some girlfriends you trust, get him to bring them along, saying they could use his protection anyways."
Remember to be safe during the spring break. If you or someone you know is going, make sure:

Bring condoms. In the heat of the moment, with all the drinking going on, people aren't going to have protected sex if they don't have condoms at hand.
Write down the phone number of a cab, somewhere on your body. This way, it can't be lost
Watch out for roofies. It's best to avoid drinks from strangers there.
Don't be caught alone with a guy, and always stay in groups. As a lot of unreported assaults happen on spring break. People have been drinking and roused up throughout the night, they may not be themselves.
About How-to-get-men.com is a website that helps women understand men better, with insights into typical male issues, as well as common problems that come up in relationships with them.