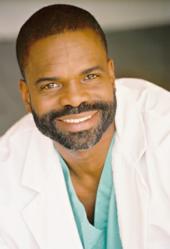 (PRWEB) March 03, 2013
Dr. Bill Releford, a leader in the field of diabetic limb preservation and wound care, is pleased to announce the Releford Foot and Ankle Institute has found a new home at 9735 Wilshire Boulevard. From this central location, the Institute will be able to better serve those in need of foot and ankle care.
"At the Releford Foot and Ankle Institute, we treat diabetic neuropathy, non-healing wounds, and lymphedema as well as joint and tendon pain, ankle sprains, heel pain, plantar fasciitis, poor circulation, and many other conditions," said Releford. "I'm happy to expand the practice so the Institute can reach more patients."
A graduate of the Temple School of Podiatric Medicine in Philadelphia, Releford began his practice in 1990 and established the Diabetic Foot Institute, a facility dedicated exclusively to the reduction of diabetes-related amputations in high-risk populations. Dr. Releford recently received prestigious awards from the Association of Black Cardiologists and the Regional Black Chamber of Commerce for his contributions to public health.
Releford is an assistant professor at Charles R. Drew University and lectures worldwide about the latest techniques in limb salvage and community-based outreach. He authored the book "Five Colors A Day to Better Health" and contributes a weekly health column to the Los Angeles Sentinel. Releford has been featured on "NBC Nightly News" with Brian Williams, ABC's "The View," and in The Washington Post, Newsweek, and The Los Angeles Times.
Rounding out the team at the Releford Foot and Ankle Institute Beverly Hills are Nancy Ahaddian, Director of Operations, and James Hays, Certified Tissue Bank Specialist.
Charged with operational management, Ahaddian oversees productivity. Most recently, Ahaddian served as Vice President of Operations at Jacobson & Han, where she boosted the firm's receivables by 20% while reducing overall costs by 30%. She is also responsible for expanding the Institute's award-winning community outreach efforts.
Certified by the American Association of Tissue Banks, Hays brings nearly 20 years of experience to the Institute, including the launches of many successful tissue products and a successful career with the Red Cross.
About The Releford Foot and Ankle Institute
The Releford Foot & Ankle Institute's mission is to effectively decrease the diabetes-related amputation rate in Los Angeles and surrounding communities by providing comprehensive wound care and limb salvage services.
Dr. Releford's community outreach and health-care advocacy efforts are facilitated through the Diabetic Amputation Prevention Foundation (DAP), a non-profit organization he founded in 2001. Its mission is to educate at-risk populations to better understand diabetes and its complications through community-based programs.
Dr. Releford and the DAP Foundation have been recognized for the success of the Black Barbershop Health Outreach Program. Since its inception in December 2007, the program has screened over 500,000 men for diabetes and hypertension in more than 450 black-owned barbershops in over 26 cities.