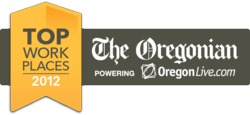 Wilco plans to continue to operate the Prineville location mostly as it is today with a refreshed merchandise offering.
Mount Angel, Oregon (PRWEB) March 04, 2013
Wilco, an Oregon based agricultural supply cooperative has agreed to purchase former Round Butte Seed Farm Store locations in Bend and Prineville, OR from Helena Chemical Company, one of the nation's foremost distributors of crop protection and crop production inputs. Helena Chemical Company purchased Round Butte Seed last December and agreed to sell the two Farm Store operations to Wilco with the purchase transition effective March 1, 2013.
Round Butte Seed was a mostly family owned corporation that has operated an agricultural supply and marketing business in Culver, Prineville, Bend and Christmas Valley for the last 50 years. Over their years serving the Central Oregon communities they've built a reputation of excellence and strong values that Wilco intends to continue and build upon through the transition and beyond. Helena Chemical Company will continue offering ag supply services and marketing to customers in both Prineville (in the same facility with a separate entrance to the Wilco store) and Bend (from the warehouse facilities just across the street from the Wilco store).
Wilco has been a member owned cooperative since 1936, and today is the Northwest's #1 Agricultural Supply Cooperative. Wilco currently operates 22 locations including retail farm stores and ag centers with annual sales around 220 million dollars. The company has steadily and profitably grown throughout the Northwest providing products, programs and services for a broad range of customers. Wilco's driven purpose is to continue to find ways to enhance the lifestyle and success of the small farm and hobby farm owners, as well as suburban home owners with its proven menu of quality products and dedicated, knowledgeable staff.
Wilco plans to continue to operate the Prineville location mostly as it is today with a refreshed merchandise offering. The Bend location will also continue, with a similar merchandise refresh, but will be expanded to a full market store when an adequate site can be acquired. Wilco's signature departments include: livestock feed and supplies (including livestock health products and fencing), pet food and supplies (including pet grooming services), lawn & garden supplies with live plants, work and western wear, and True Value branded, convenience hardware & paint.
The addition of the Bend and Prineville locations are Wilco's initial entry into the Central Oregon Market and are positioned to continue to deliver on the goals of providing quality environments for both employees and the community, while continuing to show value to our grower-membership.
To see a full listing of Wilco locations and services, go to http://www.wilco.coop.
For additional information or questions, please contact Doug Hoffman at (800) 382-5339, or Britt Spaulding at (541) 546-5222.