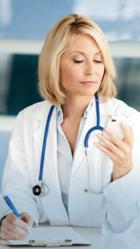 SOLiD's innovative communications technology ensures that caregivers are supported in their overarching goal to improve overall patient safety and care
Roseburg, OR (PRWEB) March 01, 2013
SOLiD, a publicly-traded global communications solutions innovator, is exhibiting at HIMSS 2013 in Booth 7615, where the company is demonstrating its ALLIANCE Distributed Antenna System (DAS) which ensures capacity and coverage for commercial cellular and public-safety communications inside and outside of medical facilities and hospital buildings, and INFINITY ACCESS which enables a secure, scalable, cost-effective and reliable fiber infrastructure for connecting hospital campus buildings.
"The unique communications needs of today's hospitals create by-far the most challenging environment for IT leaders to solve," said Seth Buechley, President of SOLiD. "Wireless devices are now an integral tool used to deliver world-class patient care. Myriad stakeholders including doctors and clinicians, security and ground staff, emergency first responders, and patients and visitors require wireless coverage and capacity. Additionally, the networks that connect hospital buildings are mission-critical and must address complex requirements while accommodating future growth. By providing the technological building blocks for a reliable, seamless, future-ready infrastructure, SOLiD ensures that caregivers are supported in their overarching goal to improve overall patient safety and care."
SOLiD's best-in-class ALLIANCE™ provides multi-service DAS capacity and coverage for commercial wireless, public-safety radio, private 2-way radio and paging on a code-compliant, single-fiber architecture. SOLiD's DAS solutions have been deployed at leading hospitals and healthcare systems including Cape Fear Valley Hospital.
The SOLiD INFINITY ACCESS™ optical network transport solution delivers dedicated carrier-grade high capacity at a low cost-per-bit. Based upon advanced DWDM-PON technology (dense wavelength division multiplexing; passive optical network) and leveraging the company's patented true colorless INFINITY TUNABLE LASER™, the carrier-class INFINITY ACCESS solution delivers up to 320Gb of capacity across 32 channels per strand of fiber, while dramatically reducing both capital and operational costs.
For a demonstration of ALLIANCE and INFINITY ACCESS, please contact SOLiD for more information.
About SOLiD
SOLiD empowers communications through innovative Distributed Antenna System (DAS), Optical Network Transport and Passive Optical LAN (POL) solutions that ensure capacity and coverage for cellular and public-safety throughout buildings, campuses and venues, enable Fronthaul / Backhaul for Small Cell and WiFi Offload deployments, and deliver carrier-grade Fiber-to-the-Room (FTTR) network capacity and reliability to facilitate next-generation voice, data and video applications such as 4KTV.
Learn more at the SOLiD website, read our blog and follow us on LinkedIn.
For further information please email info(at)solidtechusa(dot)com or call 888-409-9997.