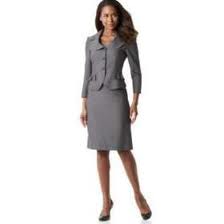 (PRWEB) March 01, 2013
CloseoutExplosion.com has launched a new initiative through which it can provide referrals for international wholesalers and exporters. Donny Lowy, the CEO of Closeout Explosion, will offer to connect international wholesalers and exporters to customers and suppliers through this service. The idea to provide this matchmaking service to the closeout industry originated from needs expressed by both suppliers and customers who have contacted the New York wholesaler for various product and marketing needs. For example, many Asian manufacturers will contact the company looking to unload their excess production, stock lots, and irregular goods; while at the same time there are many customers who are looking for products that Closeoutexplosion.com does not sell.
The aim of this new and exciting initiative will be to connect apparel and footwear vendors with retailers and importers looking for private label and generic overstock merchandise. The vendors will be charged an annual fee of $10,000 which will enable them to receive referrals based on requests that match their available merchandise line. For example, a polo shirt manufacturer in Pakistan can be connected to a dollar store chain buyer who is looking for a rock bottom liquidation price on wholesale polo shirts. Or a liquidator sitting on store return Apple iPads and iPhones can connect with salvage sellers looking to fill their shops. As part of this service, wholesale suppliers will receive advertising space throughout the network of wholesale websites published by the Brooklyn closeout company.
"While the Internet has opened up tremendous marketing opportunities for exporters and their customers, the challenge is still finding a way for all the players in the industry to connect. Those with access to both sellers and buyers can help connect them similarly to how a matchmaker sets up couples on blind dates," remarked Donny Lowy, who has developed a database of retailers from Nigeria to Kenya, from Canada to Australia, and throughout many other foreign markets, including within the wholesale for Africa segment.
The New York liquidation company receives traffic from many sources which have taken years to develop, and from other innovative marketing tactics which utilize the social network giant known as Facebook, to video marketing techniques such as YouTube videos. According to research done with Google Analytics, the main website receives traffic from over 100 unique online destinations. In addition, the business has an email list of current, past, and potential wholesale buyers, plus foot traffic to its brick and mortar Brooklyn fashion showroom which carries overstock Nine West dresses, wholesale women's suits by Tahari, and shelf pull ladies Calvin Klein shoes. All of these tools combine into a potential vast referral source for businesses that wish to liquidate their surplus and salvage merchandise. These buyers can also be ideal for closeout brokers and sellers of department store overstock and store return merchandise pallets.
Wholesalers, retailers, flea market sellers, swap meet vendors, and eBay online auctioneers are welcome to visit the warehouse to purchase inventory for their businesses. Buyers can select by the piece, or they can choose to purchase large closeout lots, and even order by the truckload if they would like. The warehouse, and its online website, offers a wide range of brand name clothing, shoes, and handbags. Brands can include Coach, BCBG, Guess, Polo Ralph Lauren, Nike, Adidas, Disney, Kenneth Cole, and many more internationally recognize designers. Due to the nature of the overstock business, the actual merchandise changes often, so the actual products will vary.