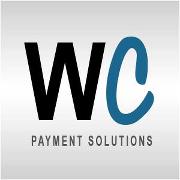 "As our payments momentum continues to build, we will expand our payment offerings, options and feature sets for our for clients"
(PRWEB) March 04, 2013
Webmasterchecks, a leader in payout services, today announced that it was in the process of adding MasterCard Prepaid Gift Cards as an additional Payout Option. MasterCard is expected to be the exclusive payment network for a new suite of Webmasterchecks gift card products that Webmasterchecks will launch this year.
"We are excited to enter the gift card market with MasterCard and our sponsoring bank as our trusted partners. We're excited to leverage their expertise in the payments space and find ways to innovate together," said Webmasterchecks President Mark Greenspan. "As our payments momentum continues to build, we will expand our payment offerings, options and feature sets for our for clients."
Webmasterchecks prepaid credit cards and pre-loaded credit card products can be used to purchase products in any currency, or to withdraw local currencies at ATMs around the world.
About MasterCard
MasterCard is a global payments and technology company. It operates the world's fastest payments processing network, connecting consumers, financial institutions, merchants, governments and businesses in more than 210 countries and territories. MasterCard's products and solutions make everyday commerce activities – such as shopping, traveling, running a business and managing finances – easier, more secure and more efficient for everyone.
About Webmasterchecks
Webmasterchecks is a payout services company working in the affiliate marketing, rebate, health care and market research industries. They employ a variety of experts in banking, critical data storage, technical security, and fraud-prevention/risk management to provide the most stable payout platform available. More information on Webmasterchecks can be found at webmasterchecks.com.