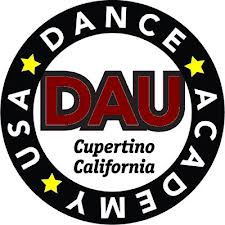 I'm so proud of our team's performances at NUVO. Our dancers competed against over 100 other dance teams and walked away with 11 awards and three first place finishes. - Jane Carter
San Jose, CA (PRWEB) March 01, 2013
A week after placing first in three categories at the NUVO Dance Competition, the Dance Academy USA Production Company will be competing in the ShowBiz Talent Competition in San Jose, California. The competition will be held on Saturday, March 2 and Sunday, March 3 at the San Jose Center for the Performing Arts. For friends and family unable to attend, this event will be streamed "live" online at http://www.wmivideo.tv.
With the successful showing at NUVO, the DAU Production Company looks to use this as momentum going into the ShowBiz Talent Competition. According to Jane Carter, DAU's Artistic Director, "I'm so proud of our team's performances at NUVO. Our dancers competed against over 100 other dance teams and walked away with 11 awards and three first place finishes. We hope to build off this momentum and put together another strong performance this weekend in the ShowBiz Talent Competition."
The ShowBiz Talent Competition is operated by Westerfield Management, which has provided service and education for dancers for over 25 years. The ShowBiz Talent Competition has grown into one of the largest and most successful dance competitions today and is often referred to as the industry's standard for dance competitions. In the ShowBiz Talent Competition, dancers will compete in the categories of Jazz, Tap, Lyrical, Contemporary, and many more.
Dance Academy USA is the largest dance studio in Northern California and has served the San Jose area dance community for over twenty years. DAU is a Bay Area Green Business which offers classes in tap, ballet, jazz, contemporary, lyrical, Zumba, hip hop and breakdancing. DAU is also known for their award winning competition team which is Nationally Ranked. To learn more about Dance Academy, please visit their website at DanceAcademyUSA.com. You can also contact DAU by phone at (408) 257-3211 or by email at OfficeTeam@DanceAcademyUSA.com.
Background
Dance Academy USA was founded in 1990 by James R. and Jane R. Carter. The business has since expanded in size, becoming the largest dance studio in Northern California with a staff with over 50 employees. Jane Carter is a graduate of San Jose State University with a degree in Human Performance and Fitness and a minor in Nutrition and Food Science. While at San Jose State University, Jane was a member of Spartan Spectrum Dance Team. While in college she was also selected as the Dole Corporation "Ambassador" which allowed her to teach dance in Japan. Additionally, Jane is a former dancer for the Golden State Warriors and a professional cheerleader for the San Francisco 49ers.