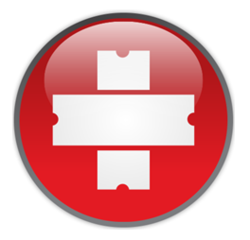 San Francisco, CA (PRWEB) March 01, 2013
To improve the discovery and ease of live music ticket purchase, Thrillcall today announced that iPhone users that purchase its exclusive live music offers can store and access their tickets in Passbook.
For Thrillcall fans that purchase exclusive daily live music offers, taking advantage of the new mobile feature is simple: Buy an offer from the exclusive tab, "add to Passbook" and a few hours prior to the show a notification will pop up showing the ticket purchased. The entry process is also easier—fans no longer have to search for tickets and can instead use the Passbook pass to enter the event without searching for an email, waiting for a page to load, or having to click on a link.
"Apple Passbook is improving the tail end of the mobile ticketing experience, adding a level of assurance for any fan that has ever fumbled for their ticket while in line at the venue," said Chad Taylor, co-founder and head of product, Thrillcall. "We designed our music app to streamline the live music ticketing process: The information, the access and the purchase. Our integration with Apple Passbook reaffirms our commitment to providing an unmatched mobile experience for anyone that enjoys live music."
Thrillcall exclusive offers are currently available in San Francisco, Los Angeles, New York and Chicago. Passbook is available on iPhone iOS 6.0+ in the latest version of Thrillcall's free app.
Continuing its deep integrations with Apple products, this latest release also showcases a new iTunes music feature that allows users to preview and purchase multiple songs from each band. Thrillcall also plans to add other types of Passbook passes and continue using popular third-party platform, Passtools, for managing pass templates and reporting.
About Thrillcall
Thrillcall is a live event discovery service with exclusive daily offers, providing real-time online and mobile alerts, so you can access the best your city has to offer tonight. Using the most up-to-the-minute data available, Thrillcall keeps you informed on the local live music scene. Our new mobile app lets you decide on a whim to go to a show and access an exclusive offer or browse local concert listings. With "one-touch" ticket purchase right in your hand, the Thrillcall mobile app gives you insider's access to incredible shows every night.
For more information, please visit http://thrillcall.com or http://getapp.thrillcall.com