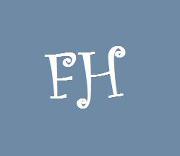 Market place to sell and buy fashion goods online.
Euless,TX (PRWEB) March 03, 2013
The challenge of every new company is to reach out to their targetted audience and this challenge has not spared FashionHaunt. With the new marketing team and solution in place the company has been able to reach to it customers on one on one basis or via other means.
The marketing team has been immensely pleased with the response that they have gathered from their users. "The one on one session with clients has allowed us to gain so much insight into the product and service that we provide.The first hand knowledge gained from the field will and has helped us shape our product and will continue. " says the marketing manager.
The reach to the targetted audience has helped the company to gain users who are excited about the platform and the service, which is provided at a very low cost.
With company like YardSellr closing its business provides a great opportunity for FashionHaunt to get in the market and attract those customers. And the users can see that happening as the sellers and buyers are out there trying to find another platform. FashionHaunt has been able to capture that market at the right time.
With its low cost, user friendly tools, and great customer support; FashionHaunt is confident to capture a larger market in near future. And that is evident from the increase in customer base on the website.
Persis LLC
TX.
http://www.fashionhaunt.com
http://www.myclozet.net