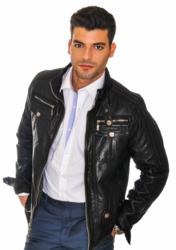 Palm Beach, FL (PRWEB) March 21, 2013
With over 35 years importing and retailing the finest in men's tailoring, FashionMenswear is proud to announce new and fresh inventory certain to inspire the style-hungry shopper.
Shirts, shoes, suits, ties, belts, everything a man needs to look his best, have taken a new life for this spring. Be it casual or formal, or anywhere in between, FashionMenswear has scouted the best the world has to offer and brought it to our customers who expect the best and the latest season after season. From Pitti Uomo, MRKet NY / Vegas to Magic & Project Vegas, our buyers have been working overtime to make sure our customers are the best dressed wherever they go!
From Absolute Rebellion we have chosen their "Rising Revolt" line of shirts. With a slender fit and imaginative juxtaposition of solids/patterns, these shirts embody the freshness of spring.
When it comes to suiting up, FashionMenswear has dialed up the style factor with mens suits from Sacari,
Solo 360 and Vitarelli. With wedding season fast approaching, FashionMenswear has stocked up in head-turning suits, elegant shirts and all manner of eventful accessories. Look sharp and crisp. The spotlight is on!
Step with confidence with any of our mens shoes from Mezlan and Bacco Bucci, back by popular demand. We are featuring a new brand in footwear: Lloyds, Classic Oxfords, monks or casual suede lace-ups, Lloyds has them all just in time for the social season.
Stroll the beach in pale linen pants and shirt or even a linen suit. Top the look with a hat. Mix it up and be adventurous! Browse our site for looks ideas and remember, FashionMenswear is your partner in style. No need to travel the world for the perfect outfit. It's all at your fingertips at FashionMenwear.com.