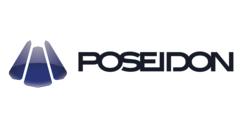 A very affordable and efficient machine.
Punta Gorda, FL (PRWEB) March 01, 2013
Poseidon Machinery is a leading manufacturer of new bridge saws and other stone machinery. The company prides itself on making machinery that is heavy duty and built to last.
Poseidon's bridge saws offer many benefits to companies in the natural stone industry and are a great addition to any machine shop. Fabricators can pass by the web portal StoneMachineryLocator.com and discover the 2013 Poseidon Tranzor 4000 in greater detail today. "We have always liked working with and selling the Poseidon line of stone machinery. This particular new bridge saw will not last long because it comes with NRS Equipment Inc. certification, 20hp motor, and a 2 year Poseidon Premium Warranty," Joe Alva NRS Equipment Inc. executive excitedly reports.
StoneMachineryLocator.com has been satisfying the needs of companies in the natural stone industry for some time now. Any company in need of new stone machinery to help meet production demands can find value at the website. StoneMachineryLocator.com's inventory includes but is not limited to used bridge saws, cnc bridge saws, cnc machining centers, edge polishing machines, used lathes, air compressors, water filtration systems, waterjets, and stone splitters. Many of the machines found their like the Poseidon Tranzor 4000 are also backed with NRS Equipment Inc. certification. This certification by NRS guarantees the primary functions of the machine for a specified time period as long as the machine is installed by an NRS Equipment Inc. experienced technician.
The 2013 Poseidon Tranzor 4000 bridge saw can benefit any machine shop looking to keep up with high demand of counter tops for kitchens and bathrooms. The machine comes with an efficient 20hp motor allowing it to perform high powered precise cutting. This machine won't last long because also included is a table tilting up to 85 degrees and rotation of 90 degrees automatically. It also comes with a brand new laser that will allow operators to perform precise cuts with ease.
All companies and fabricators that deal in marble and granite countertops can receive some value from StoneMachineryLocator.com. Stopping by the one stop shop for new and used equipment is beneficial because even if a company is not in the market for a machine at the current time, they can see what prices look like for machines that may fit the needs of the company. The 2013 Poseidon Tranzor 4000 can be discovered in further detail now at the website, which also displays a scrolling slide show of photos of the machine. "Priding ourselves on quality customer service is one of our top priorities. Customers with any questions can call or email at the contact info listed at the top of the site and an enthusiastic StoneMachineryLocator.com representative will be ready to help," states NRS Equipment Inc. executive Kyle Breiner.