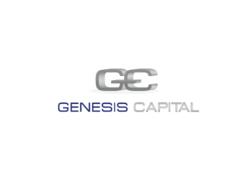 The economic recovery is still weak and the possibility of a further slowdown or even recession still looms.
San Francisco, CA (PRWEB) March 14, 2013
As the first quarter of 2013 heads into its final month, commercial real estate continues to experience moderate improvements. As previously reported by Genesis Capital, every sector of the commercial real estate market has been participating in this recovery, especially in primary markets. In addition, DeLoitte's annual commercial real estate survey notes low construction levels in office space, which should bode well for landlords' future occupancy and rent rates.
"In my view, we are now moving in a good direction," said Terry Robinson, President of Genesis Capital. "Vacancies are dropping, but very slowly. Rents are increasing, but just as slowly. The economic recovery is still weak and the possibility of a further slowdown or even recession still looms thanks to such things as sequestration or other policies. Yet, the movement seems to now be upwards in the cycle rather than downward," Robinson said.
In looking at industrial space, Genesis Capital sees an expansion with more new projects being delivered. Because industrial space typically has a shorter lead time for development, this is often the first sector to show improvement when the market improves. This will also tend to flatten the curve when it comes to decreased vacancy rates and increasing rents.
Retail spending continues to be weak from the consumer and in many cases, major retailers have been reducing their footprint. Construction will likely remain weak in 2013 until this retailer consolidation period is complete, says Robinson, and not likely to happen in the next 12 months. On a positive note, retail commercial real estate owners currently have access to very low interest rates and what almost amounts to free money.
The investor has also been helpful in lifting the commercial real estate market, but the recent strength in the equity markets could shift investor attention in 2013. On a positive note, money continues to flow into U.S. real estate from overseas, which should help prop up prices, especially in primary markets. Gains in prices will continue to be moderate and there is some risk to the downside.
The greatest risk to the commercial real estate investor is a recession. The most recent economic forecasters survey conducted by The Wall Street Journal shows a 17 percent risk of recession in the coming months. The U.S. economy may be showing improvement, but a worsening of the financial crisis in Europe could derail the recovery in the U.S. leading to another recession. While this scenario is unlikely, there still exists some risk of economic troubles expanding in Europe.
With conditions being what they are, it may be best to sign lessees now at a lower rate and lock them in for the next 3-5 years rather than awaiting a large increase in rental rates in the coming 12-24 months. While rental rates will likely rise, the amount of the rise is uncertain and the risk of recession makes it better to lock in now rather than gamble on the future.
About Genesis Capital
Genesis is a dynamic nationwide network of seasoned commercial real estate and financial professionals that believe in the potential of today's market. Our members source assets directly from Banks, Servicers, Lenders and Private Clients. The members of Genesis have participated in commercial real estate transactions totaling nearly $7 billion.