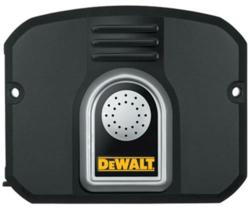 If Location Lock does not have a solution in-house, we will go outside to the marketplace and find a viable technology for our customer
San Antonio, TX (PRWEB) March 01, 2013
Once again, Location Lock has resolved a customer's problem by thinking "outside of the box" and searching for the best technology available in the marketplace. In recent months, several customers have reached out to Location Lock for a solution to track trailers and heavy construction equipment. After researching several technologies, Location Lock has become an authorized Dealer of MobileLock™ GPS locator with an anti-theft alarm.
The goal of asset management is to identify and track all equipment any fleet company owns and/or rents. When the equipment is on company property, the task to accomplish this is as easy as stepping into the yard and taking a "visual." Unfortunately for many companies, accuracy is marginalized when the equipment location is unknown to managers or "misplaced" by employees. GPS tracking devices are an effective tool to resolve this frustration. Not only is the equipment's location known, but Location Lock's integration of MobileLock™ allows for complex tracking and notification alarms. The user selects and configures "sensors" tailored specifically for their application. Such sensors include a vibration sensor, door contact sensor, temperature sensor, tamper sensor, and a motion detector sensor. The GPS tracking device will send notifications when one or more of MobileLock's™ sensors are triggered, such as during a theft.
Stephen Conroy, co-founder and CEO of Location Lock, recognized early in the evaluation process a different solution was needed for his company's customer. Conroy contacted MobileLock™ to discuss potential solutions for tracking trailers and heavy construction equipment. The conversation resulted in Location Lock adding MobileLock™ GPS tracker to their suite of GPS tracking solutions. Conroy stated, "Location Lock's mission is to bring our customers peace of mind by securing their assets through the company's GPS tracking technology. We always want what is best for the customer. If Location Lock does not have a solution in-house, we will go to the marketplace and find a viable technology for our customer to offer a comprehensive package."
About Location Lock, LLC
Location Lock is headquartered in Boerne, Texas, just a few miles northwest of San Antonio. The company is a specialized group of individuals called to make an impact in the business and technology sector. Location Lock's mission is to bring their customers peace of mind by securing their assets through the company's GPS tracking technology. Location Lock has some of the most robust and proven hardware/software in the GPS industry. The company's ability to deliver on these promises has enabled their customers to enjoy more peace of mind and maintain more productive operations.