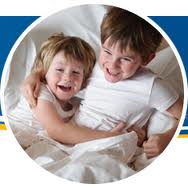 American consumers should be given more opportunities to purchase green products.
San Francisco, CA (PRWEB) March 04, 2013
According to a new study released February 19, 2013 conducted by the United Nations Environment Programme(UNEP) and The World Health Organization(WHO), the State of the Science of Endocrine Disrupting Chemicals found that man-made chemicals are likely the cause of some cancers, psychiatric disorders and birth defects. These reports are not shocking, they are being revealed more everyday. What is shocking is that American consumers should be given more opportunities to purchase green products. The Futon Shop's green mattress sale this March is exactly what consumers need to get ahead start in going green in the home.
When such frightening studies are being reported and giving rise that synthetic chemicals often found in furniture such as flame retardants and pcbs in the home can easily make one feel vulnerable. One way to gain some control in such a troubling world is replacing products in the home with toxic-free cleaning products.
Spring cleaning this year just got easier. The Futon Shop's mattress specialist and top organic ingredients will help consumers find solace in ensuring a safe home. The Futon Shop offers a chemical-free solution for sofas, beds and futon mattresses and has been doing so since 1976. The Futon Shop recently developed their new line of wool mattresses: The Teddy Bear Collection. This collection of four unique mattresses, are 100 percent Virgin Wool. All green mattresses in the Teddy Bear collection are hypo-allergenic, mold and mildew resistant, no motion transfer and most importantly chemical free. Each wool fiber acts like a natural coil spring, providing a springy comfort. Wool also has high natural absorbency for moisture, which is what makes eco-friendly wool futons warm in the winter and cool in the summer. Because wool contains moisture in every fiber, it resists flame naturally without chemical treatment and thus does not need flame retardant. The Futon Shop also uses soy-based foam and latex that are fire retardant free. In accordance with Federal law, The Futon Shop does use borate (a natural non toxic eco friendly compound) to ensure all mattresses are fire retardant. The Futon Shop will gladly omit the Borate in any mattress purchase order with a note from a doctor or chiropractor. As well as all green mattress contain pesticide free cotton.
The Futon Shop is one of the greenest companies striving to innovate & manufacture America's best natural green and organic mattresses. The Futon Shop, a California based green mattress retailer and manufacturer has developed a new movement "From Farm to Family". This concept starts at the very beginning with American farmers producing wool and organic cotton to the finished product: an organic wool or organic cotton mattress.