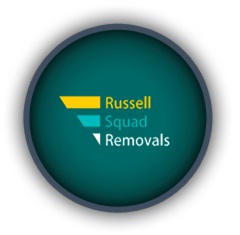 Choose the quality removal service from RussellSquadRemovals
London, UK (PRWEB) March 03, 2013
Many things have to be taken care of, during the relocation process right from packing, moving, transporting the belongings, and clearing the mess. People frequently moving in and out of London find it to be quite painful to deal with these aspects. To help such frequent movers, Russell Squad Removals offers world-class removal services and simplifies this complicated process of moving from one place to another.
The company has earned a reputation for its top-class packing services. All the products moved by the company are completely insured. And, recently, the firm announced a new storage service with 250 cubic feet sized containers.
Click here to know more about the storage services offered by Russell Squad Removals.
The staff members of the company have years of experience in carrying out removals. The company has partnered with many storage and moving companies across UK. Recently, Russell Squad Removals launched its own storage services, and their other services include wrapping and packing, loading and unloading, and unpacking as well as storage.
The company has always put customer satisfaction on top of its priority-list. With the new storage services by the company, the removal process can become far simpler, and Russell Squad Removals has now become a one-stop destination for all kinds of removals in London. The company now offers cost-effective storage solutions with each of its containers coming in 7'6"x 7' x 5' or 250 cubic feet.
Elaborating on their new storage services, the founder of the company Russell was quoted as saying - "Our Removal Squad will pack and make an inventory of your belongings that you would like to store, before loading them onto our removal vehicles. Once the containers are loaded, they are then sealed and securely deposited within the storage facility, which rules out any possibility of damages or losses."
The company also provides complete insurance coverage on all the items being moved to cover up for any unforeseen losses. Emphasizing on the importance of insurance, one Russell further commented - "Most removals service providers offer removals insurance coverage to home owners as accidents do happen, and insurance coverage can pay for the losses. However, if you don't have coverage, then when such accidents happen, you will not be able to claim any compensation."
Russell Squad Removals is also offering 10% discount to the first 10 customers on a daily basis.
About the Company
Russell Squad Removals is one of the leading providers of removal services in London. Along with removal services, the company also offers storage solutions, packing services, man with van services, and vans for hire.
To know more about the company log on to their official website http://removalsrqs.co.uk