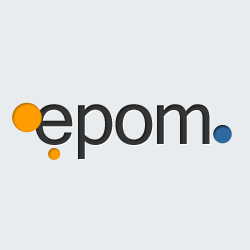 (PRWEB) March 03, 2013
Epom, the international ad serving and ad management solutions provider, accomplished real time analytics. An improved analytics solution provides detailed insights into the performance of ad campaigns, ad placements and banner sizes, records and simulates sales trends every 10 seconds.
"With real-time reporting, and it is so, since analytics updates are every 10 seconds, our costumers are able to see transparent condition of their ad campaigns, that they need to actively manage their inventory".- said Anton Ruin, CEO at Epom
New analytic solution enables customers to improve accuracy and streamline information flow by tracking directly all metrics from banners and ad campaigns. Data from new analytics is updated in real time to provide an exact understanding of the value of ads. The increase of earnings will be noticed immediately due to the instant track revenue and value of each click. Data analysis is specially designed to correlate ad campaign parameters and revenue numbers to help Epom's clients to analyze them on different levels.Epom analytics is business intelligence tool directly connected to an ad server.
"With Ad Server solutions, our clients can make well-founded business decisions much faster than using reports and pivot tables. Analytics tool show the results that Epom's customers need for daily business – fast and straightforward for control, planning and optimizing digital campaigns. It gives an immediate and full access to all campaign details. With a few clicks our clients can filter and compare information, link and re-link relevant numbers together on various levels and see the results on one screen". – added Anton.
"The need for information and customised reporting for online advertising has risen dramatically in recent months. Epom is one of the first providers worldwide to have an fully functional proprietary analysis product. At the same time, it demonstrates the transformation of our technology from a simple ad server to an advanced business intelligence tool". - Anton Ruin sums up the prospects for the new improvements.
About Epom:
Established in 2010, Epom is an international company that develops ad serving and ad
management solutions for publishers, multi-site content networks, ad networks, and advertisers.
Epom enables its users to run display, video, mobile ads in one place thus saving time, resources and bringing more profit. Epom is massively scalable platform suitable for any impressions volume that needs to be served.
For more information, visit http://epom.com