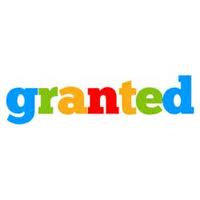 "The housing recovery has had a trickle-down effect on the economy in terms of job creation. Employment growth has not been limited specifically to real estate and construction, but has indirectly led to hiring in other industries as well."
Pasadena, CA (PRWEB) March 01, 2013
New residential home sales grew in January, according to estimates released by the Commerce Department on Wednesday. In the latest signal of a recovering housing market, the data corresponded with an upward trend in real estate employment growth on Granted.com.
New residential sales continued to climb in January, according to new data released by the U.S. Department of Commerce. Sales of new single-family houses were at a seasonally adjusted rate of 437,000, according to early estimates. This is a 15.6 percent leap over December's revised rate of 378,000 sales. When compared with sales of new homes from January 2012, the difference that a year can make is even more striking. Last month's numbers represented a 28.9 percent increase above January 2012's home sales.
The housing recovery has had a trickle-down effect on the economy in terms of job creation. Employment growth has not been limited specifically to real estate and construction, but has indirectly led to hiring in other industries as well. Professional and business services have expanded as buyers involved in complicated home sales hire legal aid to help them wade through their finance and contractual options. Manufacturing has benefited from growth in construction of new homes, as pent-up demand from the economy has resulted in a low supply of available homes on the market.
These job trends have certainly been seen on Granted.com, a leading job search website. Granted found 9,703 jobs in real estate. Many of the listed jobs have been a direct result of the improved housing market, as employers who have struggled through the economic downturn finally have the financial means to address recruitment needs. The site also found 1,744 jobs for real estate attorneys, pointing to the high demand for lawyers with both strong legal skills and real estate experience. Particularly in instances of foreclosure or short sales, the home purchases can be incredibly complicated, and the expertise of a real estate attorney can be helpful.
"We're seeing a definite growth in hiring as a direct result of the housing market," said Harrison Barnes, CEO of Granted.com. "Real estate jobs are coming back because the demand is so strong right now. We're optimistic that this trend will hold up, and this is great news for job seekers."
About Granted
Granted.com is a job search site based in Pasadena, CA. It is a part of the Employment Research Institute and owned by A. Harrison Barnes.