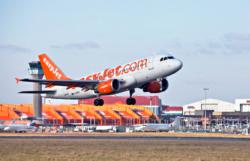 Entrepreneurial initiative such as this bodes well for the future of the local economy
Luton, Bedfordshire (PRWEB UK) 16 March 2013
Company formations in Luton climbed to their highest ever level during 2012. There were 1841 new company registrations over the year - more than any other year on record for the area and a 20% rise on the previous year.
In further good news for the town, net company growth increased by 58%, well ahead of the UK average of 44%. The UK company share of Luton also rose from 0.3% to 0.4%.
The local economy of Luton was traditionally focused on several different areas of industry including car manufacture, engineering and millinery. However, the town is moving towards a service economy, mainly in the retail and airport sectors. Regeneration plans for the area aim to create a more modern and diversified economy.
Managing Director of Duport.co.uk, Peter Valaitis commented:
"It is great to see that, despite the tough economic climate, a record number of people chose to set up new businesses in Luton last year. Entrepreneurial initiative such as this bodes well for the future of the local economy."
The Duport Business Confidence Report for Luton contains a wealth of data that can be analysed to gain an insight into the local business landscape. More information and statistics can be found at http://www.duport.co.uk/luton.
Duport Business Confidence Reports are generated and released by Duport Associates Ltd. The data contained in these reports is assimilated and analysed by Duport using public record data from sources including Companies House, Office for National Statistics and Ordnance Survey. Duport Associates Ltd is a leading UK company formation agent, established in 1997 and registering around 10,000 new companies each year through its Companies House approved software.