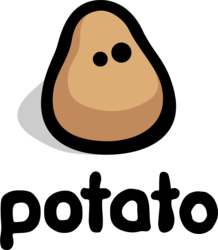 London, United Kingdom (PRWEB UK) 1 March 2013
Potato, one of Europe's most influential marketing technology agencies (responsible for large-scale marketing campaigns with clients including Google, YouTube, Mother, BBH, News International, PayPal, Profero and others) today announced it had appointed well-known digital media entrepreneur Dylan Collins as Chairman.
Potato is widely known for its expertise in building marketing-driven, massively scalable web applications.
As CEO and investor, Collins has been responsible for growing some of Europe's leading technology and entertainment companies including Box of Awesome, Fight My Monster, Jolt Online and DemonWare. He is Chairman of a technology-focused private equity firm and an advisor to several companies in Europe and the US. He was recently appointed as the Irish government's startup ambassador.
Dylan Collins said "I first got to know Jason and Luke several years ago and have watched with awe as they built Potato into the technology powerhouse it is today. They're easily the top marketing technology team in Europe and one of the very best in the world at what they do. It's a genuine privilege to join their board."
Jason Cartwright, Founder said "One of the factors which makes Potato an amazing company for both our team and our clients is that we're constantly looking for the very best people in the world. The unique insight Dylan provides from a commercial perspective and as a highly technical entrepreneur fits our developer-driven ethos perfectly. As the marketing needs of our clients become ever-more complex, I'm looking forward to working with him as we build the next generation of massively scalable, beautifully-built web applications."
Potato is considered by many industry insiders to be the top marketing technology firm in Europe and have a highly sought-after Python team based in multiple countries and timezones. They have been at the centre of highly regarded campaigns and projects from Google, YouTube, PayPal as well as agencies including Profero, Mother and BBH.
About Potato
Potato is the leading marketing technology agency in Europe. The company was founded in 2010 by veteran developer Jason Cartwright and long-time business partner Luke Guttridge.
Focussing on the development of complex, scalable web applications, Potato's work often sits at the heart of the most influential marketing campaigns. Clients include Google, YouTube, News International, PayPal and other agencies such as Profero, Mother & BBH.
Headquartered in London, Potato also maintains offices in Bristol and Amsterdam as well as a presence in San Francisco and Sydney. A profitable, independent business, Potato currently employs over 65 full-time employees and freelancers, and are hiring!