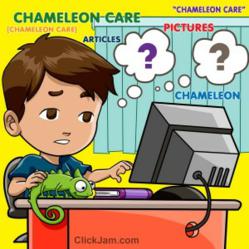 These styles strictly showed the accuracy of ads placement results in relation to correct keyword matches that the search engine came up with.
Dubai, United Arab Emirates (PRWEB) March 04, 2013
Google Adwords have been helping websites with their online marketing since its inception in 2000. Keywords were the tokens in this new playfield and websites were the players that utilized them. Online marketers have been using this service and granting themselves high site ranking and better traffic generation.
James Reynolds, however, noted that not all websites have been carefully utilizing Google Adwords to the fullest of its capabilities. Google Adwords is an online service that relied on properly matched keywords. He implied that more websites were falling into an abyss of improper keyword placements and mismatched online ads placements. This resulted in poor sales and low website ranking.
"It may sound controversial but too many people… keep on forgetting that the real important thing is getting more visitors to their website that spend more money," Reynolds emphatically noted. He voiced this opinion amidst current search engine technologies that revolved around keywords management like grass searching and image indexing, to name a few. Sadly, only a handful of websites have really benefitted from these new approaches.
To address this dilemma, the man behind SEO Sherpa and Click Jam presented three different match types to make keywords more effective in their purpose of creating greater sales conversions to any visited websites. Advertisements were also considered because Google Adwords depended on keywords to properly index them, as well.
The following three match types were as follows: (a) exact match, (b) phrase match, and, (c) broad match, respectively. These types underscored what keywords were supposed to do: making online advertisements relevant to search engine results and bringing in more traffic and sales to a website.
Exact match meant entering with the delimiter square [ ] brackets around a keyword. "That would show Google only to show your ads when someone searches for the exact phrase," Reynolds explained. Phrase match, on the other hand, meant using the delimiters with speech ("") marks around while broad match have NO delimiters present. "These styles strictly showed the accuracy of ads placement results in relation to correct keyword matches that the search engine came up with," Reynolds ended.
Using of any of these three keywords match types would guarantee an increase in website traffic and on improved search results and web ads would have proper matches to online searches that are relevant to them.
About James Reynolds
James Reynolds has earned great respect in the field and is an experienced internet marketing speaker appearing at events worldwide and often in the media in Dubai where he resides. He is the founder of Search Engine Optimisation agency, SEO Sherpa, and Google Adwords Pay-Per-Click management company, Click Jam. He is an expert in helping entrepreneurs drive sales and increase the overall responsiveness and profitability of their online marketing.
###