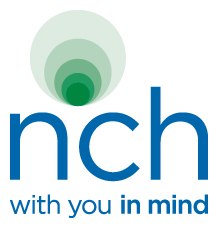 We expect Richard's hour long talk to be intriguing, enlightening and entertaining - a highlight that everyone is looking forward to
(PRWEB UK) 1 March 2013
Each year, the National Council for Hypnotherapy holds its extravaganza bursting with information, world renowned speakers and new unique approaches to hypnotherapy.
This year's exhibition will be held at The Royal Society of Medicine and takes place this weekend, 2nd March 2013. As the extravaganza fast approaches, the National Council for Hypnotherapy has taken the decision to create a press release detailing some information about each speaker that will be giving in-depth lectures on their approach to hypnotherapy.
Today's comprehensive guide is to Professor Richard Wiseman. The well recognised psychologist and author will explore several mind-myths and challenge conventional wisdom as well as showing some of the world's greatest optical illusions and secret science of sorcery. As Britain's only Professor in the Public Understanding of Psychology, the talk will look at an eclectic range of topics including luck, self-help, illusion and persuasion and will take extracts from his own research which has been published in some of the world's leading academic journals and textbooks. Richard has also written several bestselling books that have been translated into over 30 languages as well as racking up over 80 million views on YouTube. The well established Professor has also aided Derren Brown with his hit show 'The Mentalist' and addressed global organisations such as Google and The Royal Society.
The National Council for Hypnotherapy is delighted to have Professor Wiseman present at this year's extravaganza as a representative explained, 'We expect Richard's hour long talk to be intriguing, enlightening and entertaining - a highlight that everyone is looking forward to.'
NCH represents over 1800 hypnotherapy professionals within the UK and is committed to ensuring the highest possible professional standards amongst our members. Those looking for help with smoking, weight, anxiety, panic attacks, habits and phobias may be help by a local NCH approved therapists, look for the NCH seal of approval on their websites. As one of the largest registers of independent Hypnotherapists, the National Council for Hypnotherapy (NCH) is actively involved with the Complementary and Natural Healthcare Council (CNHC) and strives to shape standards and future of the profession.