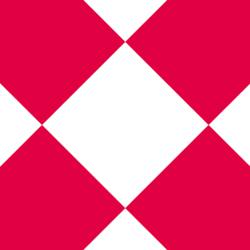 We expect 2013 to be an active trading year within the shopping centre sector and above 2012 levels.
London, UK (PRWEB UK) 1 March 2013
Commercial retail property demand will continue to be driven primarily by the structural changes being brought about by the internet, while the sluggish economic outlook will dampen overall activity, according to the latest retail research by Knight Frank.
Central London and much of the wider south east had a very good 2012 on the back of a unique set of events which brought a global focus to the capital, where a seemingly endless queue of domestic and international retailers continue to open stores.
Elsewhere, unprofitable shops continue to close and a number of operators remain under threat from tough trading conditions and high levels of debt.
Knight Frank research indicates that recent failures of HMV, Jessops, Blockbuster and Republic will push national vacancy rates up and put further downward pressure on rental values. However, we are seeing renewed interest and aggressive bidding for the best stores within these portfolios. We expect to see further polarisation of both high streets and shopping centres between the regionally dominant and sub-prime locations.
In the commercial retail property investment market, investors have continued to target prime locations with solid tenant line-ups and areas with under-supply.
This year has got off to a robust start in the shopping centre investment market, with numerous exchanges and likely completions in the coming weeks. Investor appetite is expected to remain robust for prime shopping centres and leisure, while sentiment for good secondary stock with asset management opportunities is improving.
Bruce Nutman, partner, head of retail property investment at Knight Frank said; "Despite the continued problems on the high street, retail and leisure is currently an actively sought product by investors. Market pricing allows investors to choose their risk profile and we are noticing a slightly increased availability of debt. We expect 2013 to be an active trading year within the shopping centre sector and above 2012 levels".
Andrew McGregor, partner, head of Leisure and out of town at Knight Frank continued; "The purchase of standing investment stock had been the domain of the UK Funds / institutions for a number of years, but the latter part of 2012, and into 2013 has seen a return of the REITS. We expect this to continue into 2013. Most of the REITS, given their development exposure, have a pressing need to generate safe and secure income to prop up dividend payments to shareholders.
Whether income in this sector can be regarded as "safe and secure" is debatable, but as ever, it all depends upon good stock picking. The high profile tenant failures of Comet, JJB Sports and Peacocks have to some extent moved investors down the "risk curve", therefore creating a premium market for the better schemes and conversely, a discount market (or no market) for perceived secondary assets. Hence, whilst an investor may be prepared to take an element of covenant risk, the asset needs to be at a market rent and /or be in the right location to attract alternative tenant demand."
For further information, please contact:
Anthea To, senior analyst, commercial researck, Knight Frank, +44 (0)20 7861 1236
Bruce Nutman, partner, Knight Frank, +44 (0)20 7861 1107
Andrew McGregor, partner, Knight Frank, +44 (0)20 7861 1531
Charlotte Baylis, commercial pr assistant, Knight Frank, +44 (0)20 7861 1744
Ends
Notes to Editors
Knight Frank LLP is the leading independent global property consultancy. Headquartered in London, Knight Frank and its New York-based global partner, Newmark Knight Frank, operate from 209 offices, in 47 countries, across six continents. More than 6,840 professionals handle in excess of US$755 billion (£521 billion) worth of commercial, agricultural and residential real estate annually, advising clients ranging from individual owners and buyers to major developers, investors and corporate tenants. For further information about the Company, please visit http://www.knightfrank.com