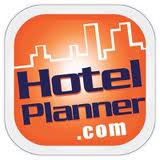 West Palm Beach, FL (PRWEB) March 01, 2013
The Los Angeles Clippers will partner with HotelPlanner.com to give away $500 in free hotel rooms. During the Clippers March 3rd game against the Oklahoma City Thunder, you can visit the L.A. Clippers Facebook page to participate in the contest. Game time is 12:30 PM PST. All entries into the promotion must take place before the game ends and the winner will be announced one hour after the completion of the contest. Free rooms may be booked at http://www.hotelplanner.com or via the HotelPlanner app for iPhone and Android during the contest. The winner of the $500 in hotel rooms will be announced on The L.A. Clippers Facebook page.
Founded in 2002 by Tim Hentschel and John Prince, HotelPlanner.com prides itself on providing the best hotel rates at all levels of sport competitions. The company provides group travel services to a number of world class sporting organizations, including the National Basketball league (NBA), Major League Baseball (MLB), the National Football League (NFL), the National Hockey League (NHL), the Professional Bull Riders, and for nearly 65 collegiate teams. By combining technology with an experienced client focused team, HotelPlanner.com takes pride in providing exceptional service to help clients choose the ideal property at the best price for their group event or personal trips. HotelPlanner.com is expanding globally and recently opened an office in London as its European Headquarters.